In the talent factory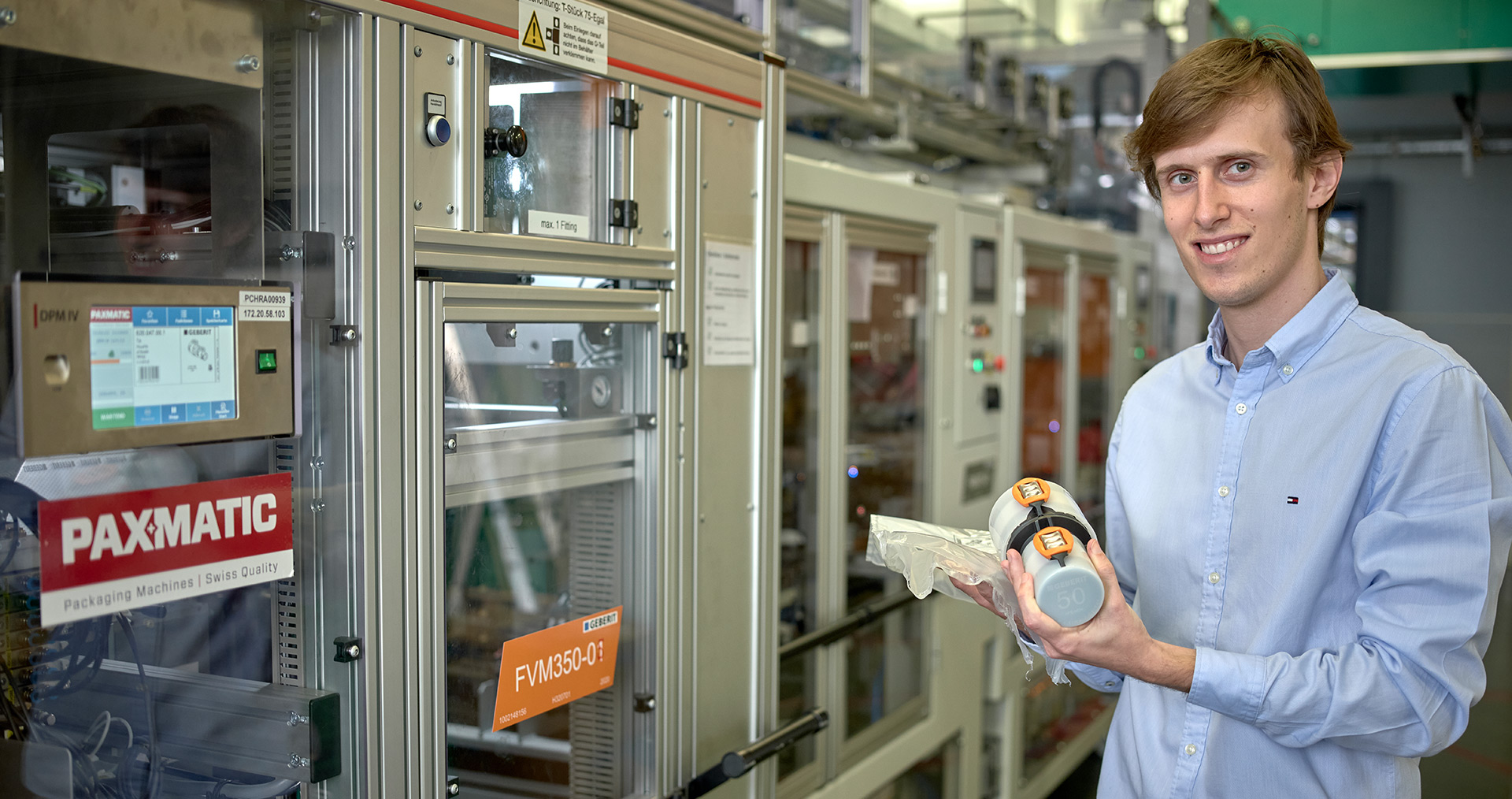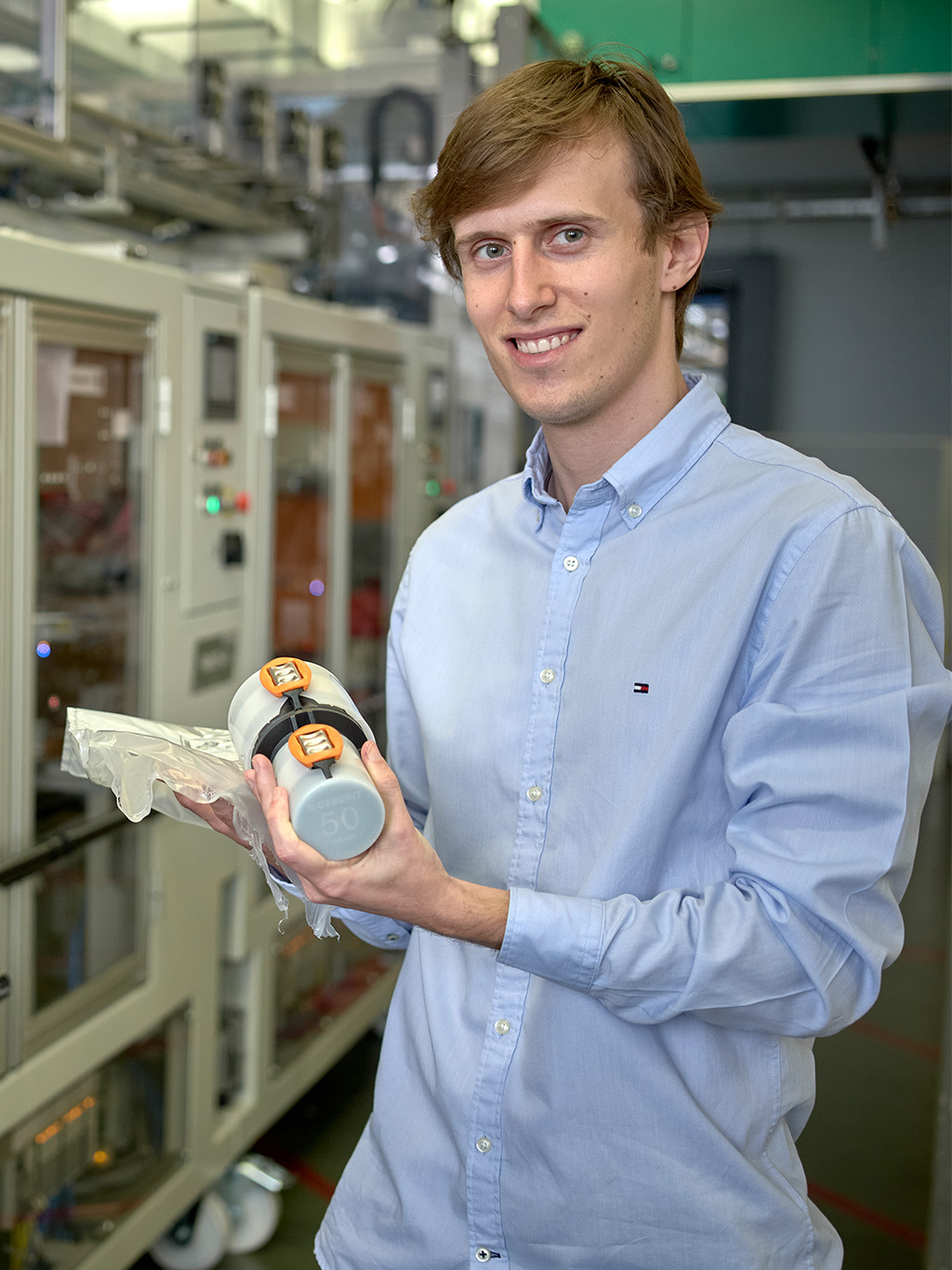 Talented young professionals with a technical background are thin on the ground, which is why Geberit is investing in the promotion of young talent from inside and outside the company. Pere Taulé Flores is one of the first participants in the newly created Operations Development Programme.
"Wait a second … now!" On this signal, a production worker tips a box full of press bodies into the hopper. Pere Taulé Flores then records how long the manual steps required for production of the FlowFit parts take. His goal is to find out how the work sequences can be simplified.
The importance of communication
Since October 2020, Pere Taulé Flores has worked on optimising production of the FlowFit supply system. After a four-month crash course, he has learned enough German to understand what is going on. "That said, I often come to work with a translation that I have prepared in advance," explains the 27-year-old.
"Learning the local language is part of the ODP programme," explains his mentor Bruno Bünzli, Managing Director of Geberit Produktions AG in Rapperswil-Jona (CH). The goal here is to train young professionals to eventually take over in management positions at the plants.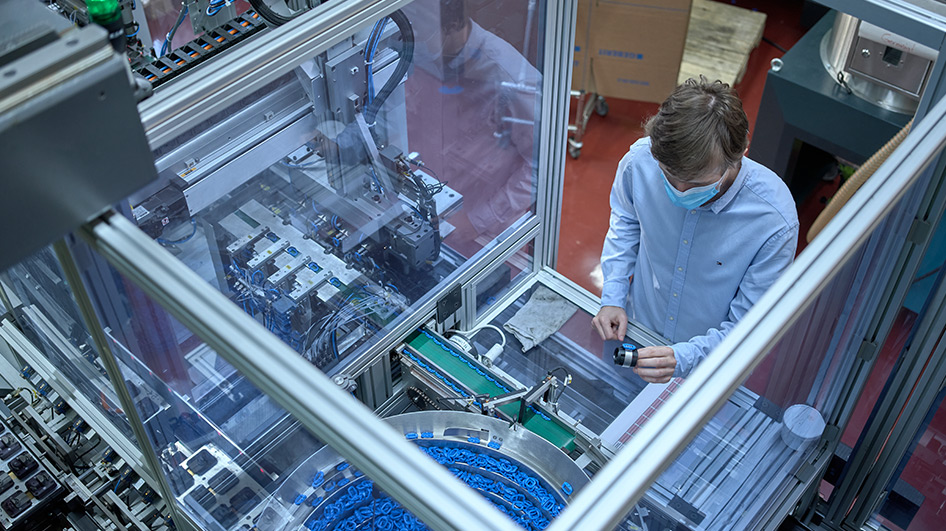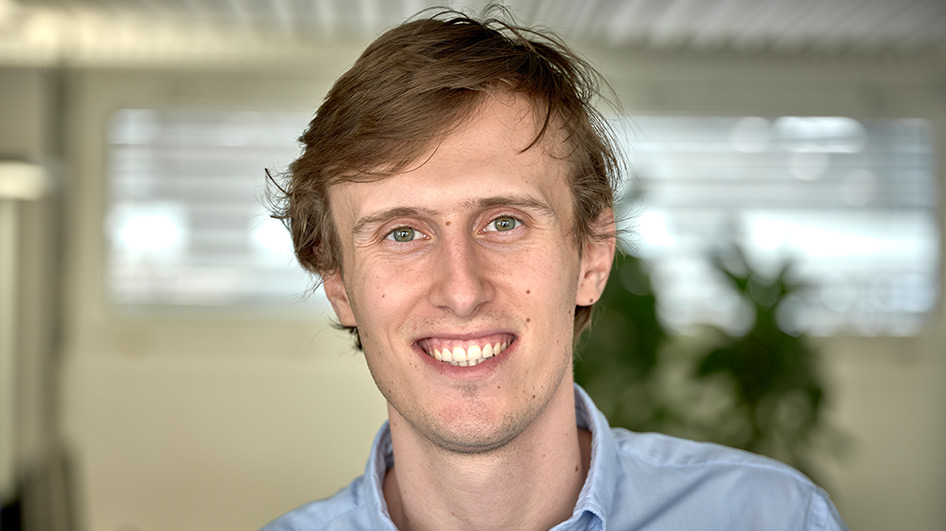 An opportunity for young professionals
The young graduate engineer will be on hand to enhance the processes at the plant in Rapperswil-Jona for two years, before taking on a new project in a different location. "This training programme has been a stroke of luck for me and is also a great opportunity for young professionals," he explains.
"This is exactly what we want to offer, an attractive career start for talented, well-trained young people," confirms Bruno Bünzli. In addition to Pere Taulé Flores, three other university graduates are also part of this four-year training programme. When talking about his protégé, Bruno Bünzli is absolutely certain: "We definitely made the right choice."