New look for the Start House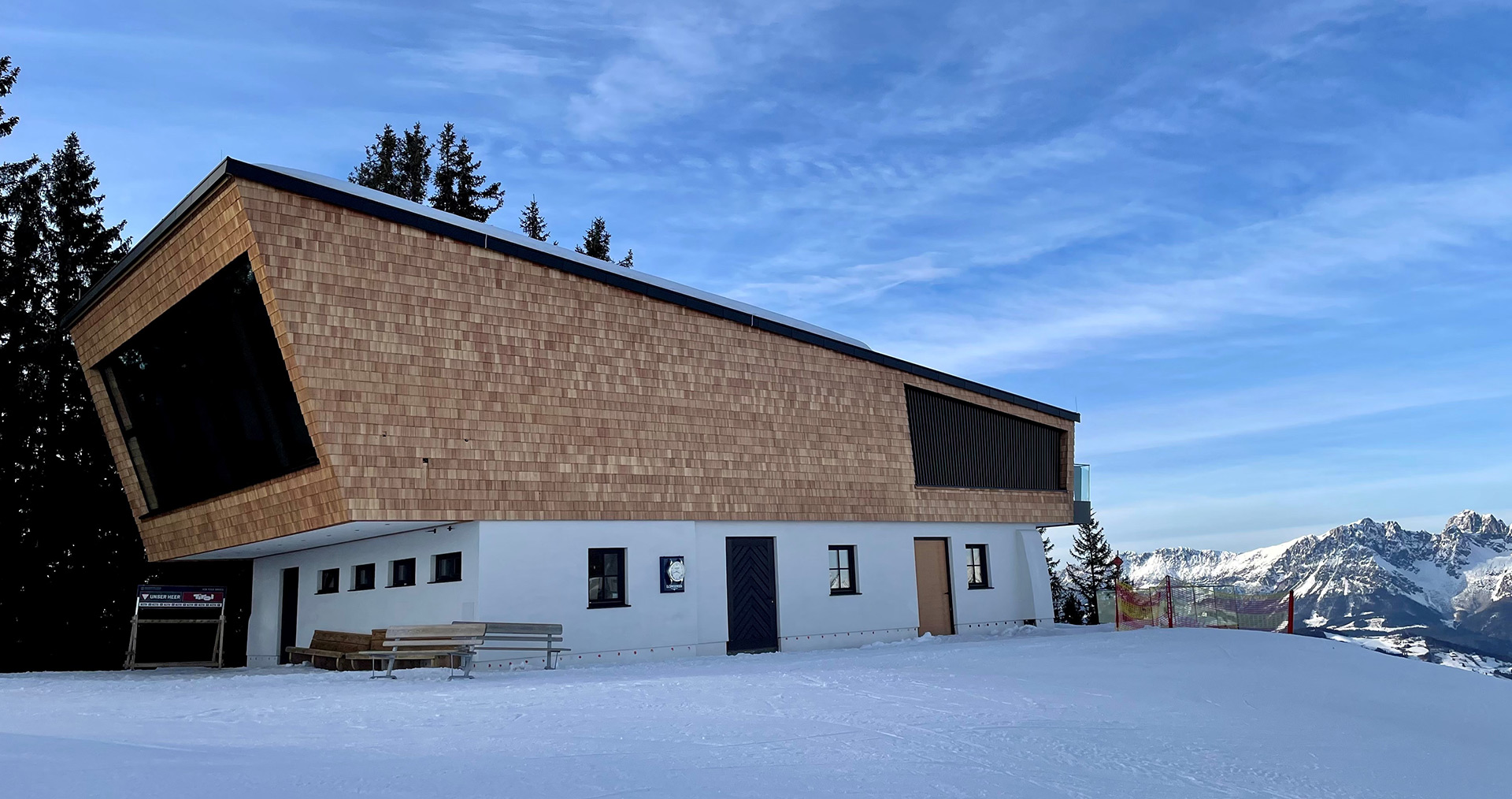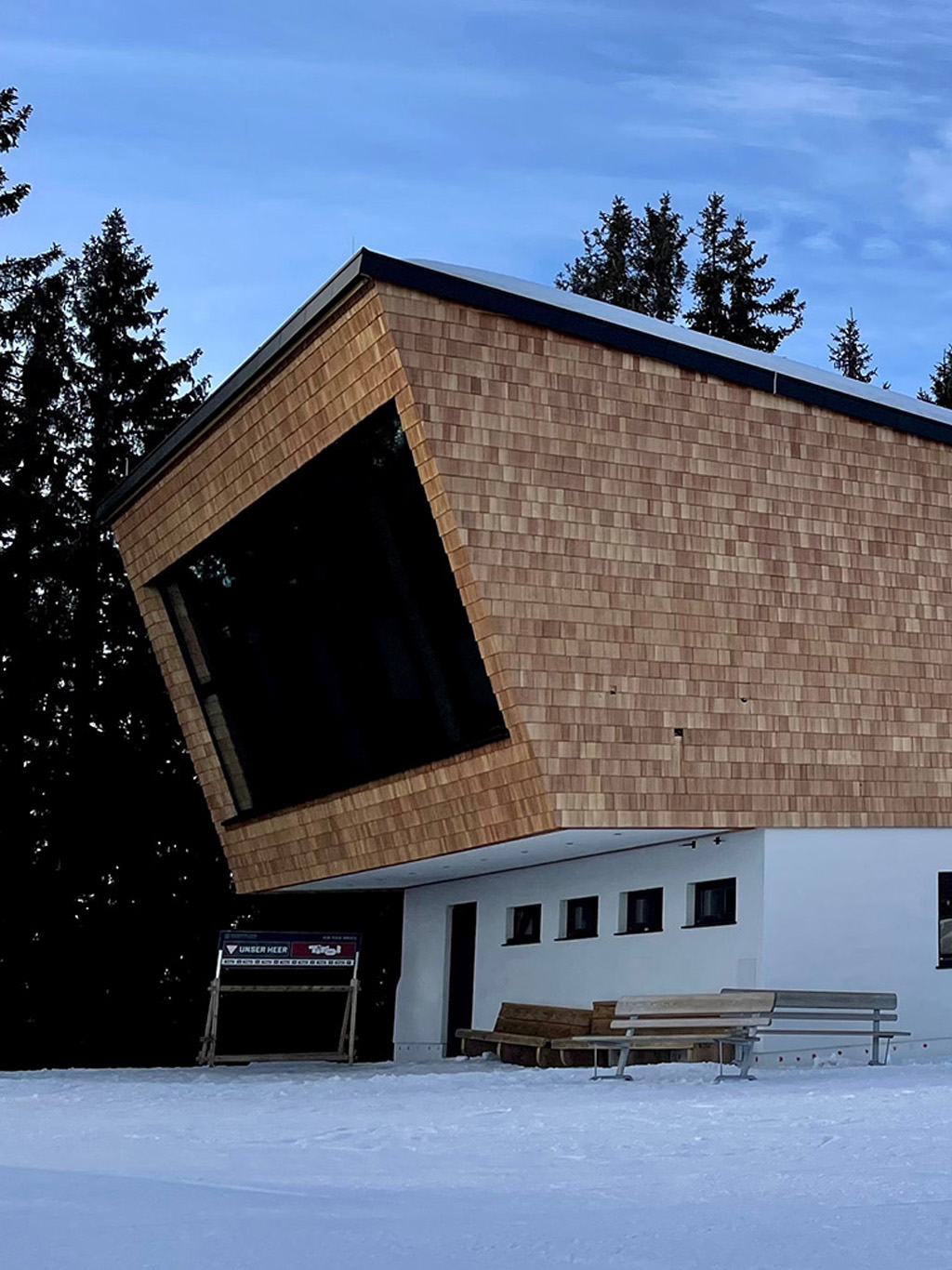 The Start House in Kitzbühel is the starting point of the legendary Hahnenkamm downhill race, and has now been given a new look. The renovation included the addition of a new storey, plus updated rooms and new sanitary installations. Geberit products play an important role here.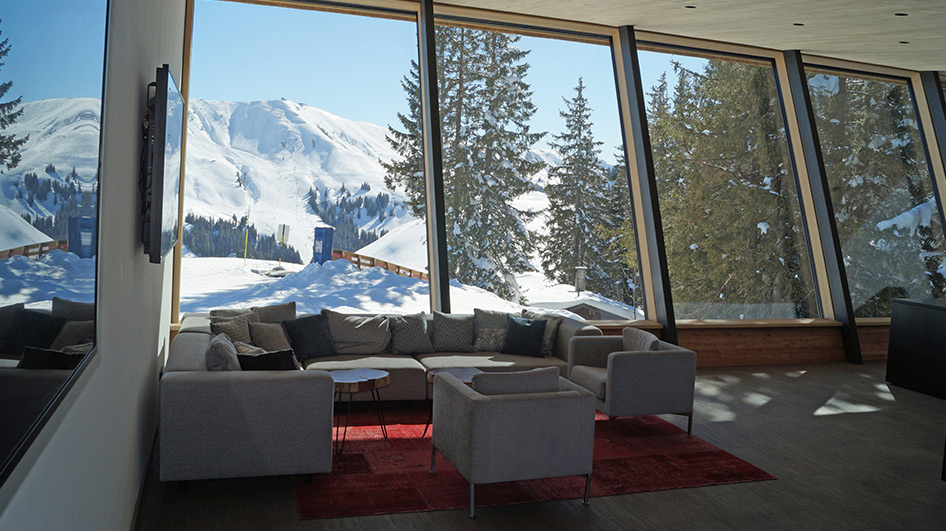 After half a century, a comprehensive renovation of the legendary Start House in Kitzbühel was urgently needed. Kitzbühel Ski Club soon drew up some ambitious plans. The old building was given an additional storey, plus updated rooms and – more importantly – reliable, high-quality sanitary installations from Geberit.
Starthaus Streif, Kitzbühel (AT)
Building owner: Skiclub Kitzbühel
Architects: eggerarchitekten
Completed: January 2021
Geberit know-how:
Duofix installation system
Renova Plan washbasin
Renova Comfort WC and washbasin for barrier-free usage
Geberit ONE WC
Preda urinal ceramic appliance
Brenta touchless washbasin tap
Sigma10 touchless WC control
Sigma20 actuator plate
CleanLine20 shower channel
A hut with a rich history
This wooden building has a rich history. After being used as barracks by the Austrian Air Force in World War II, the Kitzbühel Ski Club used the hut for storing materials for the famous Hahnenkamm downhill race from 1946 onwards. The hut only became a genuine start house following its conversion at the start of the 1970s.
Award ceremonies on the upper floor
Following the latest project, the Start House now has much more to offer. The Kitzbühel Ski Club now finally has enough space for club activities and can offer a suitable backdrop for side events at international competitions – such as the award ceremony for the race winners. This is made possible by the new upper floor with its striking mono-pitched roof, which is reminiscent of the top and bottom stations of the Hahnenkammbahn gondola. The sweeping glass front and terrace offer stunning views of the surrounding mountains.
Easy-to-service sanitary installations
The sanitary installations at a location like this have to be particularly reliable and easy to service, as they are visited by huge numbers of people at times. As a result, the building owners put their faith in toilets, washbasins, urinals, taps and shower channels from Geberit. The former barracks will then soon be able to celebrate its 50th anniversary as the start house for one of the world's most famous ski races.