Married couple in training at Geberit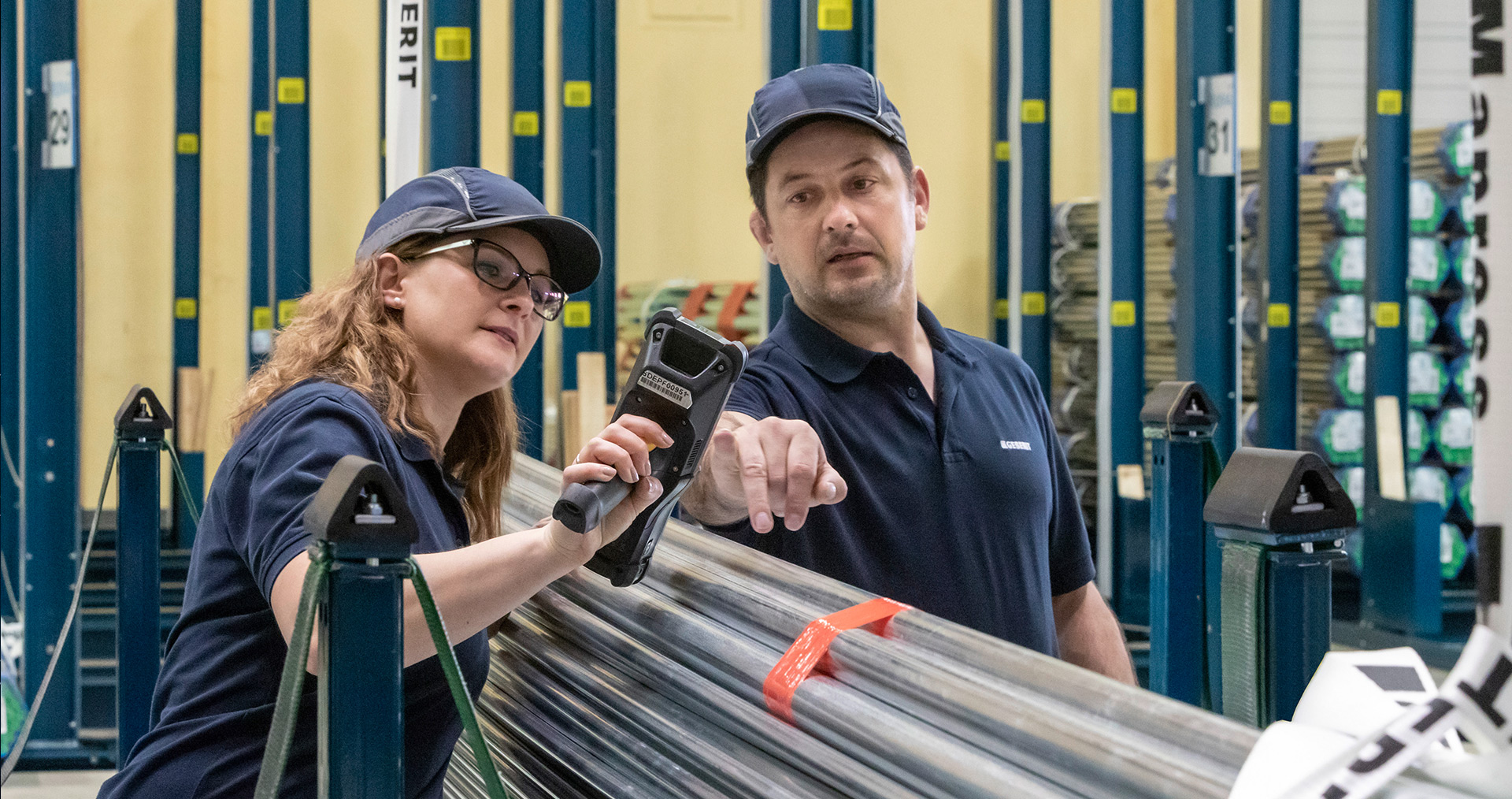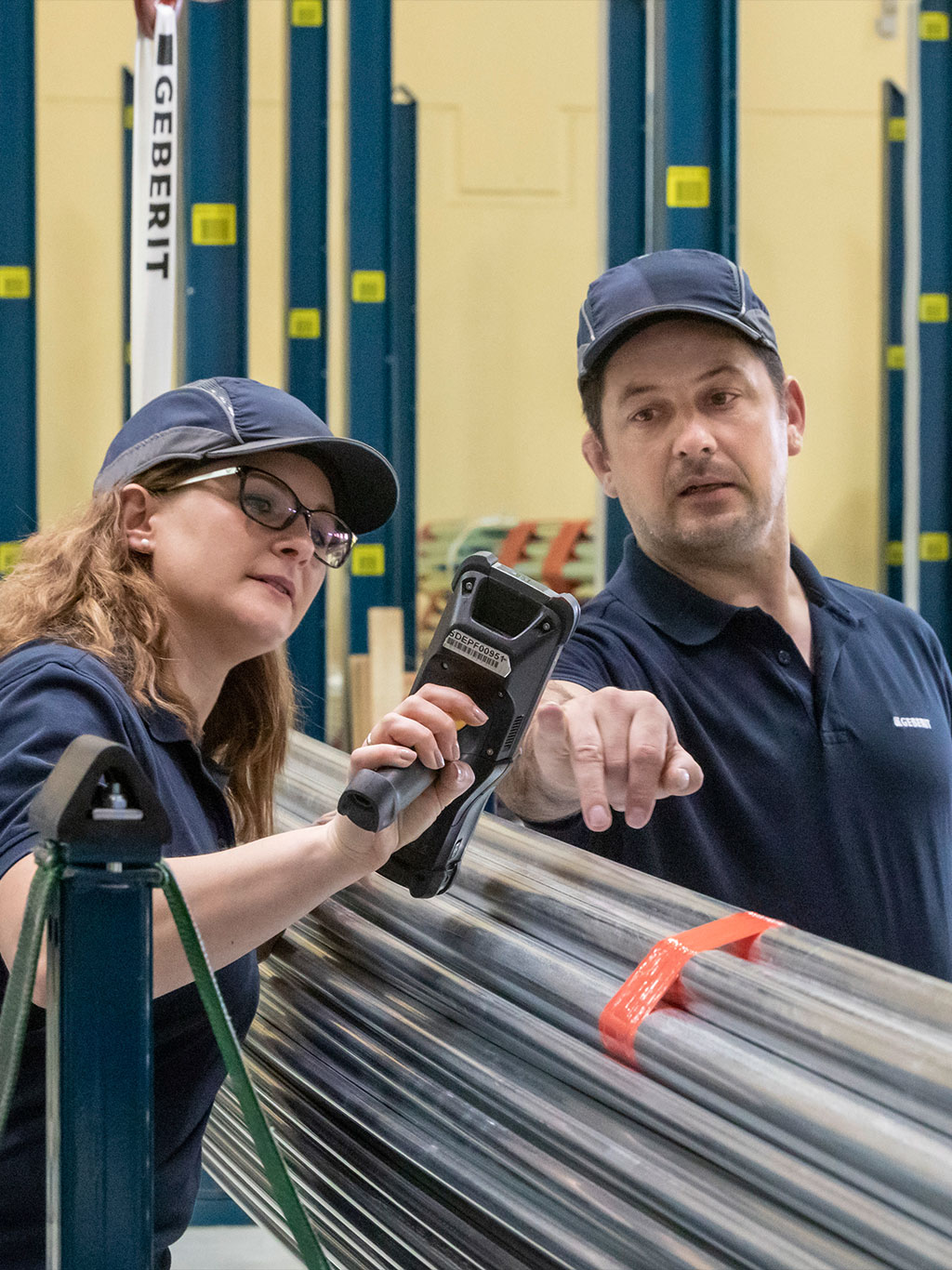 Training skilled people in logistics is one of the core competencies of the logistics centre in Pfullendorf (DE). These include the married couple Martina Schaerer and Andi Elbs, who successfully completed a challenging training course in summer 2021.
For a trained carpenter like Andi Elbs, working in logistics was unthinkable at first. "For a long time, I couldn't have imagined working in a factory hall." In 2016, he decided to take the plunge and join the logistics department at Geberit. Six years later, and he is convinced: "It was the right decision."
His wife Martina Schaerer is a trained specialist in equine management. Nine years ago, she started out at Geberit as a part-time employee in order picking. "My goal is to always learn new things and I love doing so," says the mother of two.
The training course wasn't always easy, but it was worth it in the end.
Skilled people in demand
For a year and a half, Martina Schaerer and Andi Elbs studied every Saturday at the Geberit Information Centre in Pfullendorf. Skilled people are in demand at the growing logistics centre. "Ten years ago, we ran a training programme for warehouse operators and were pleased with how things turned out," comments Hansjörg Hottendorf, Head of HR at Geberit Logistik. "Having trained employees also means they can be deployed in more areas and deliveries can be made on time," he explains.
The training course covers topics such as economics, project skills, working methods, legal frameworks, warehouse processes and the handling of goods. "It wasn't always easy, but it was worth it in the end," comments Andi Elbs. His wife also admits: "I found studying easier ten years ago." Nonetheless, she also looks back at the time with fondness: "We had fun and also learned a lot. We can now share our knowledge on a whole new level."