Life in the digital fast lane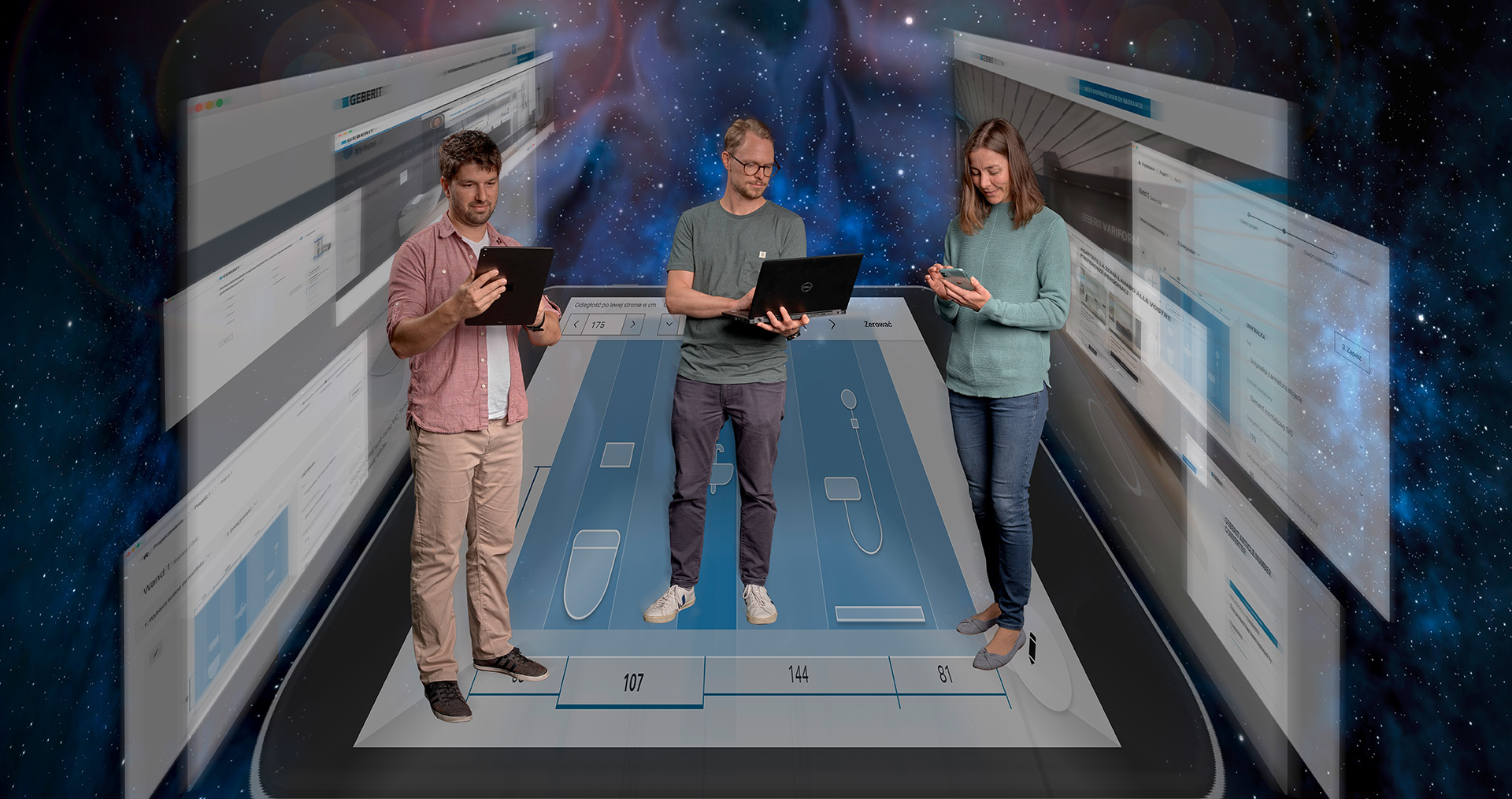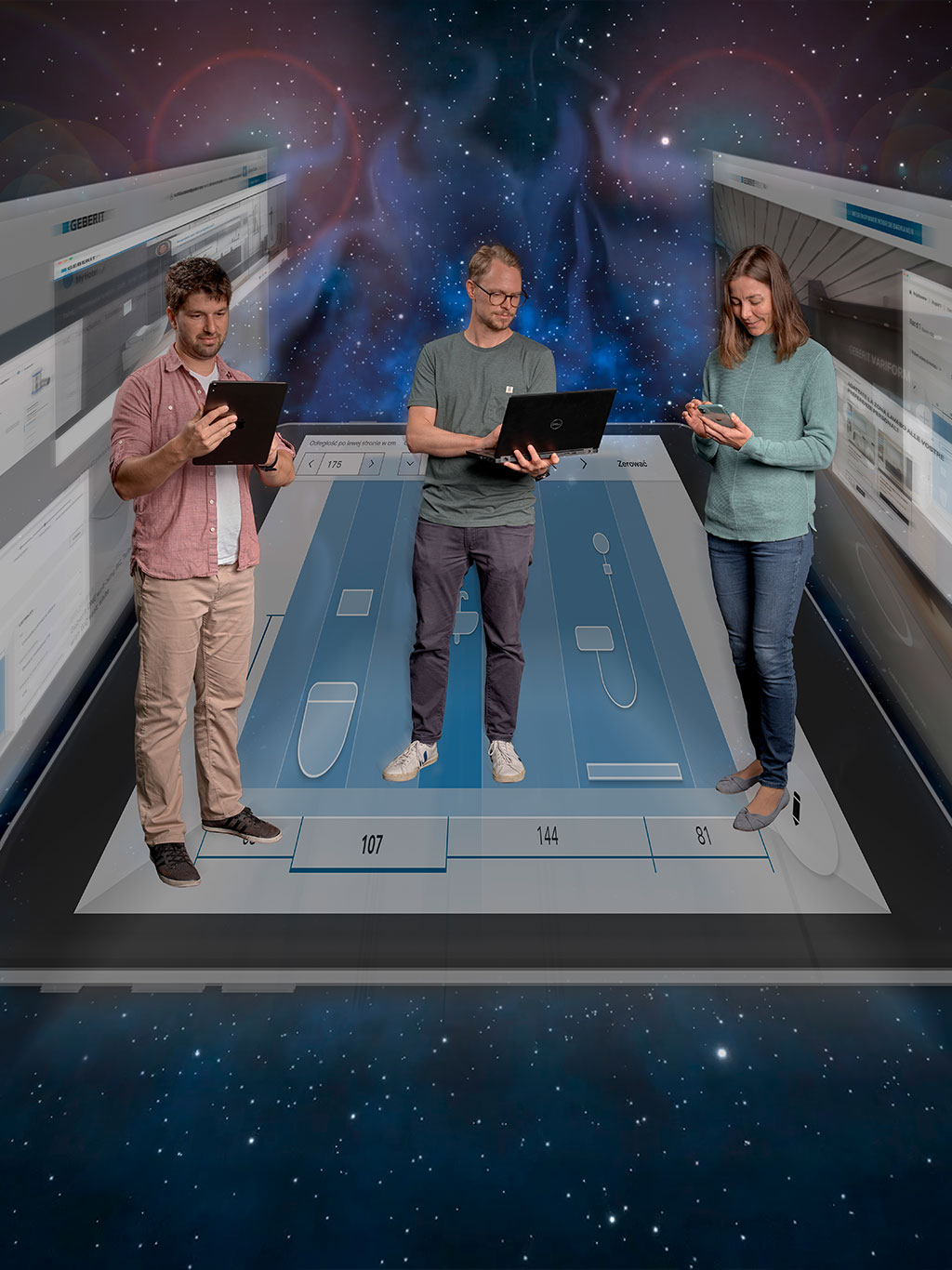 Whether using the washplace configurator or planning tool for supply ducts – customers expect solutions almost immediately, especially in digital applications. This is where the Geberit Fast Lane team comes in.
In a similar way to how technical advisors from Geberit work at the construction site, the Geberit Fast Lane team offers expert advice on digital applications while also developing solutions that make the everyday life of customers easier.
This crack team is made up of Ira Mazenauer, Benjamin Kägi and Matthias Ackeret. The digital aids include browser-based solutions such as planning tools for sanitary professionals, digital showrooms and a range of inspiration tools and configuration tools for end users.
A focus on customer benefits
While speed is king for the Fast Lane team, it isn't the only aspect in defining whether an application is a success – there is always a focus on customer benefits. "Throughout the development process, we constantly ask ourselves whether the tools are really needed as previously thought. If this is not the case, we change the tool accordingly," explains Matthias Ackeret.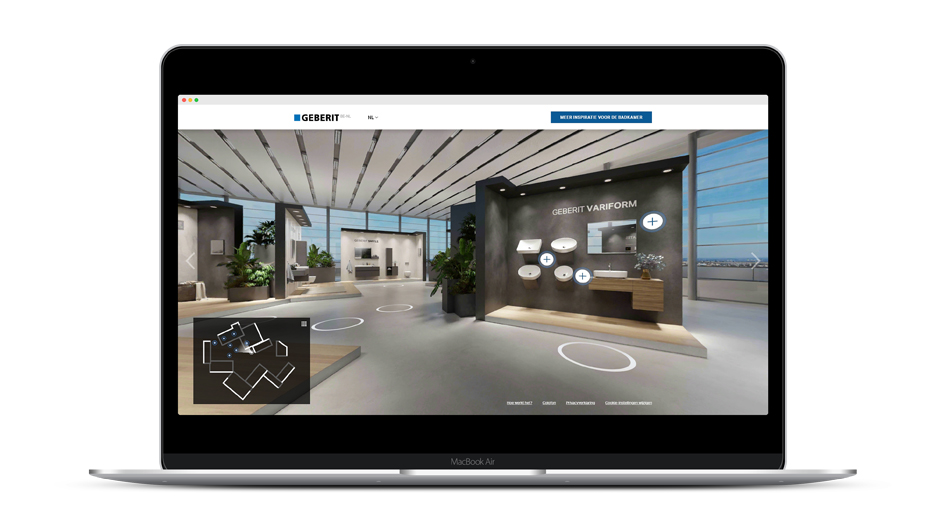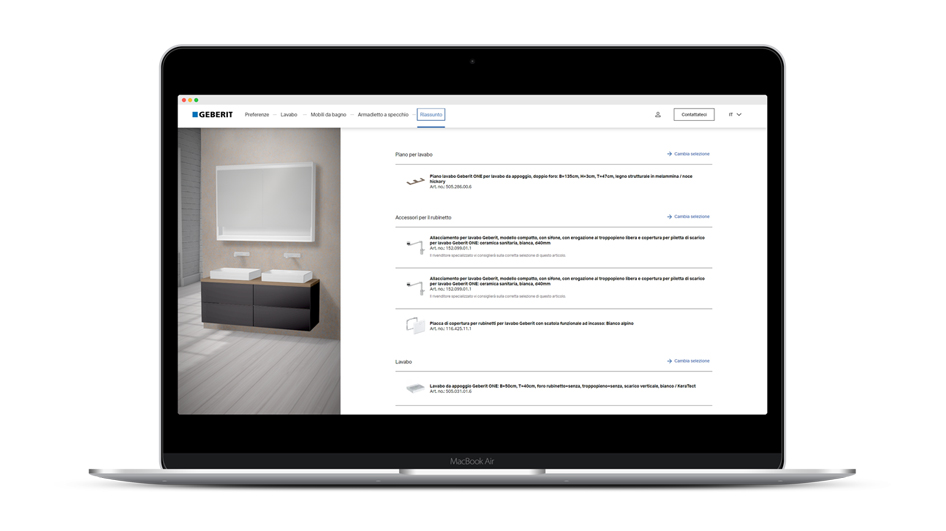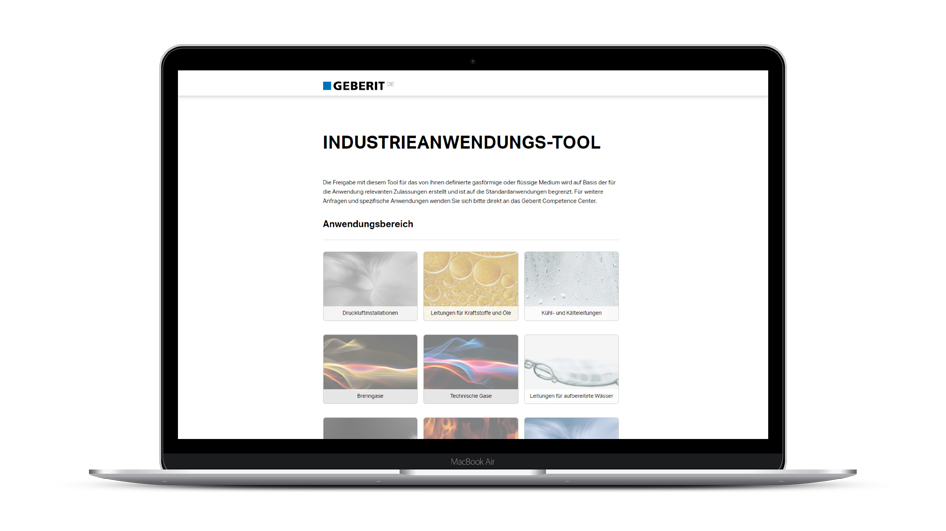 Agility pays off
Agile working methods allow the actual needs of the users to be met. "In early versions of the application, we can see whether anything is missing or whether it can be further adjusted according to other markets," explains Benjamin Kägi.
This was the case in the virtual showroom, which allows customers to explore the Geberit project range online from the comfort of their own home. The first version was developed for two Geberit markets, and is currently being adapted for additional countries. "Users in as many countries as possible should benefit from our tools," comments Ira Mazenauer.