A world of innovation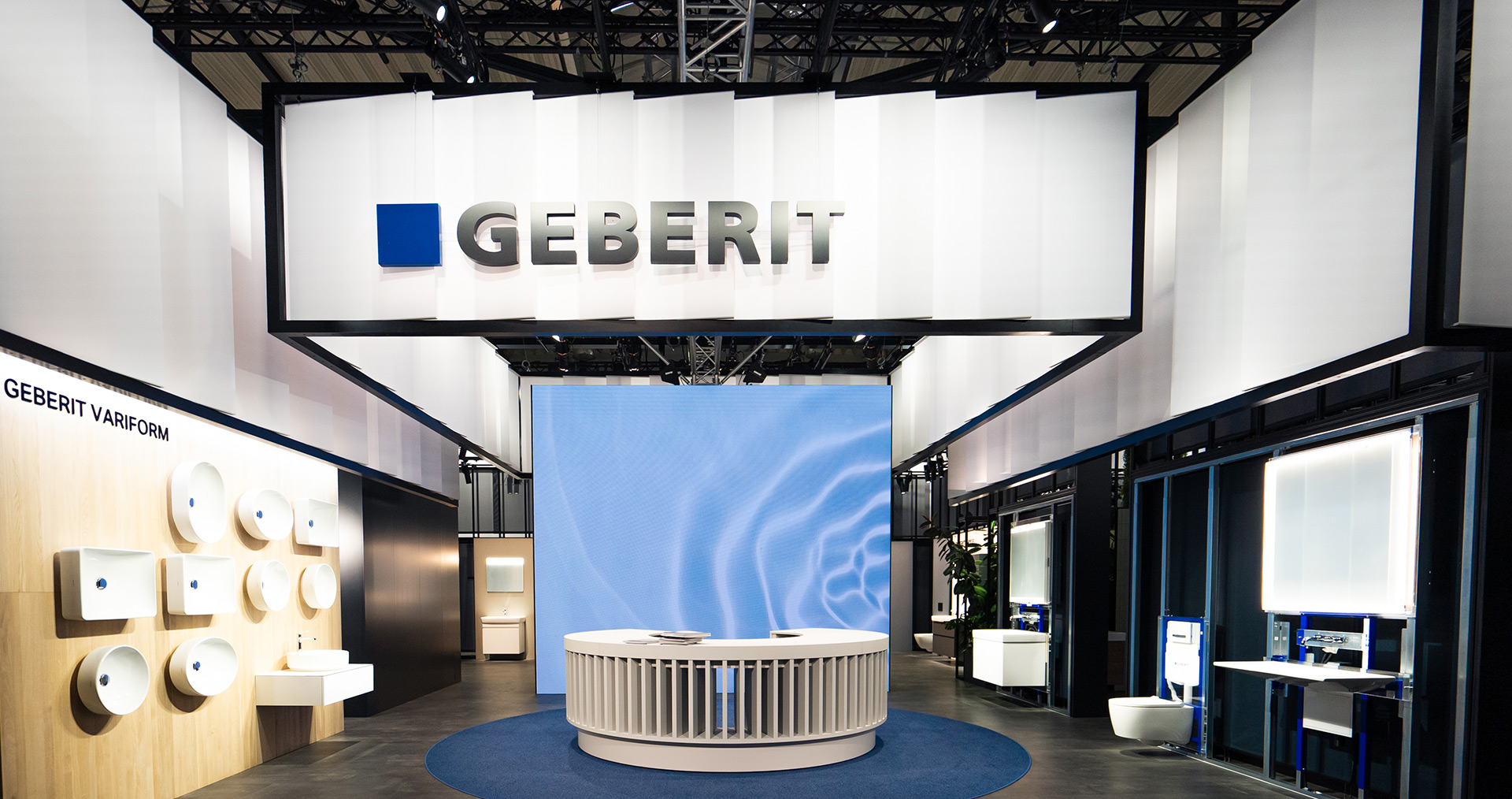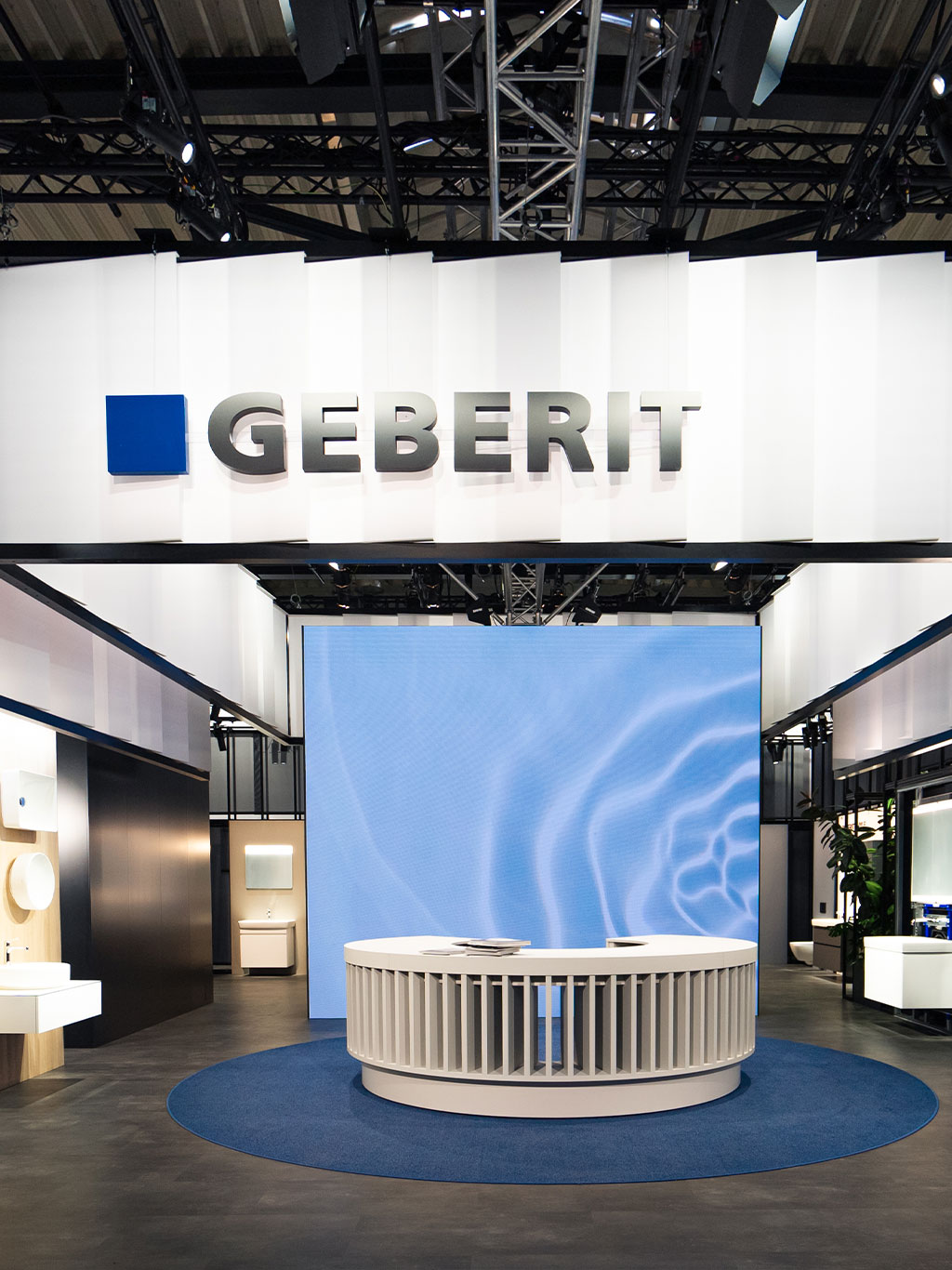 No trade fairs were possible in the first half of 2021. Geberit thus came up with a very special way of presenting its new products – an online event known as the Geberit Innovation Days.
This global event saw Geberit set up a hybrid trade fair booth – the "House of Geberit". While an actual booth packed with numerous new products was constructed across an area of more than 300 m2, it was only possible to visit it online – hence the hybrid tag.
Over a period of several weeks, filming took place in the House of Geberit for the numerous product presentations and discussions with experts, which our customers could then watch during the Innovation Days.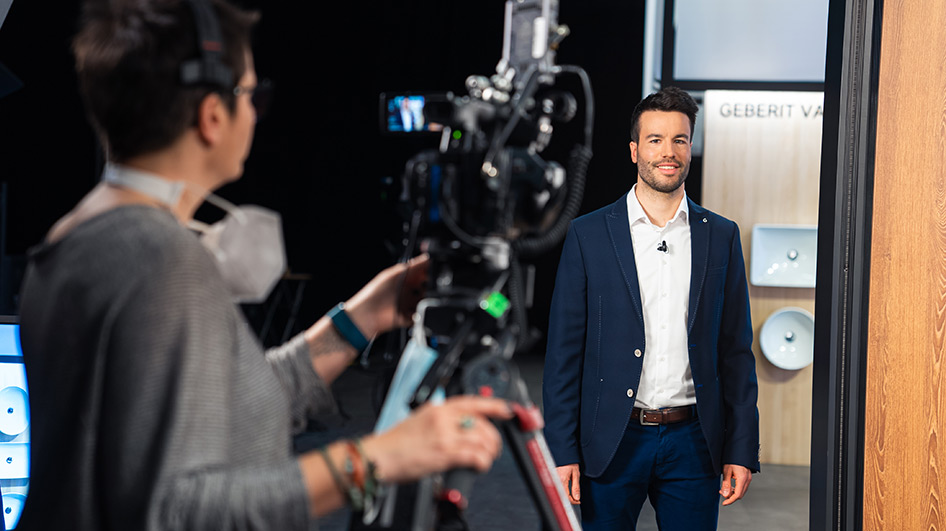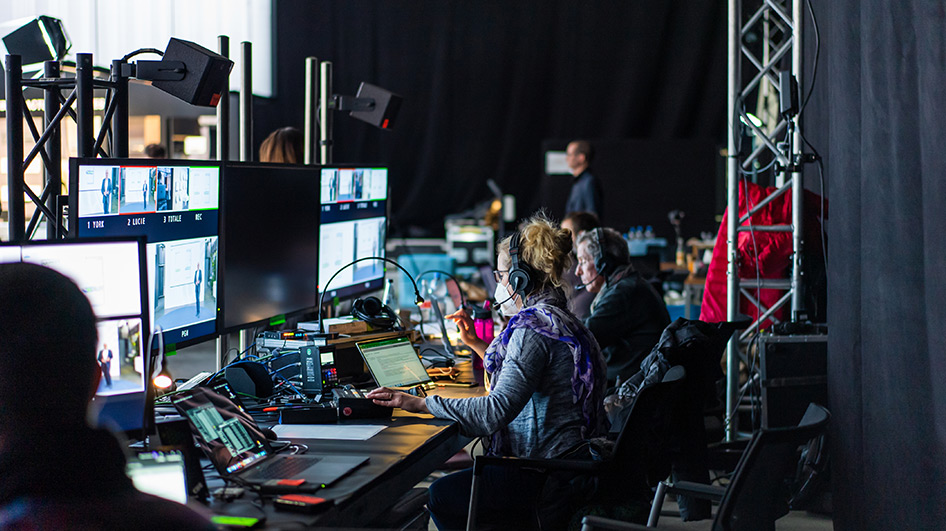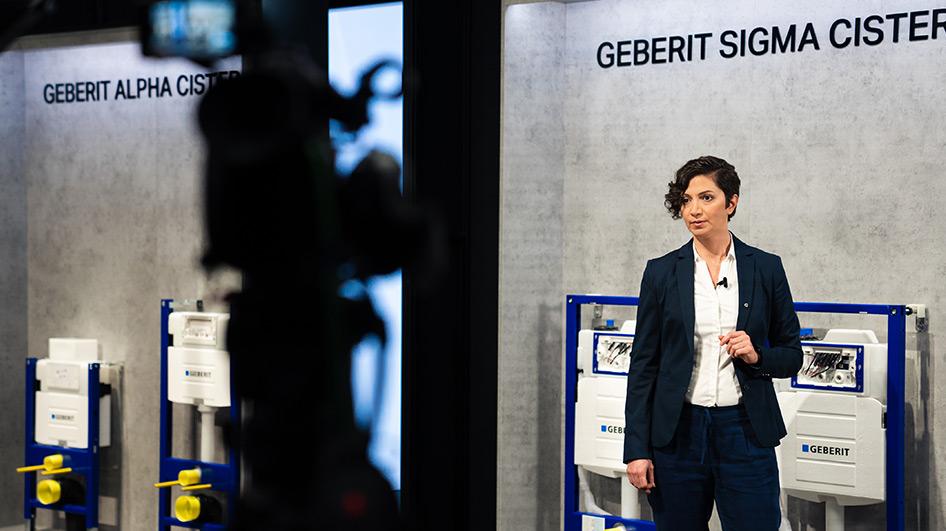 A customised visit
10,000
people
from over 40 countries attended the Innovation Days.
The big day finally arrived on 29 March 2021, with plumbers, sanitary engineers, architects, interior designers, wholesalers and other representatives from Australia the first to be welcomed to the House of Geberit over a three-day period. All visitors were able to put together their own individual agenda beforehand and register for presentations on a wide range of topics. They also had the possibility of contacting the Geberit specialists and asking them questions.
The House of Geberit was online for the last time on 23 April. During the Innovation Days, more than 10,000 interested parties from more than 40 countries had logged on and visited at least one of the webinars on offer. Feedback from the markets was thoroughly positive.