Ideas with global importance need space to develop. This is offered by Melbourne Connect. The building complex in the Australian city of Melbourne combines digital technologies and environmental know-how. Geberit technology is used here for building drainage.
Melbourne Connect, Melbourne (AU)
Building owner: University of Melbourne
Architect: Woods Bagot
Completed: April 2021
Geberit know-how:
SuperTube drainage system
HDPE drainage system
The goal of Melbourne Connect is to help find solutions for global problems. Opened in 2021 in the heart of the Melbourne Innovation Districts, this building complex is dedicated to future technologies. In addition to a research centre, Melbourne Connect is also a meeting place consisting of a co-working space, a hub for start-ups, a childcare centre and a student residence with almost 400 apartments.
Good energy and water balance
The modern building is designed with CO2 reduction and the careful handling of resources in mind. Geothermal and solar power cover the electricity needs in the building. The specially developed facade design ensures that peak exposure to sunlight is minimised while also maximising the use of daylight. Sensors measure the climate parameters inside the building and control the energy requirements. This data-driven control alone leads to a reduction in energy consumption of one-third.
Melbourne Connect also uses rainwater as a water source, resulting in a 20 percent saving in drinking water. The research centre has been certified according to several sustainability labels thanks to its focus on energy efficiency and water-saving solutions.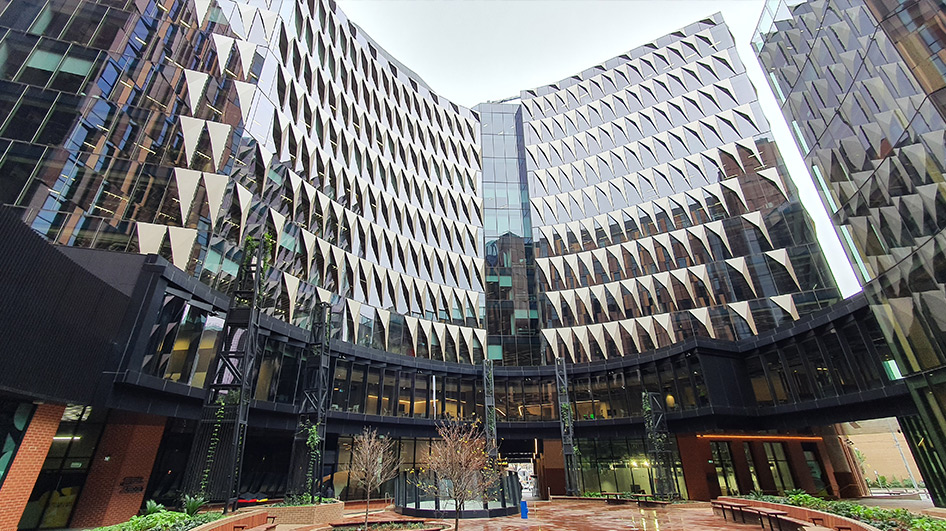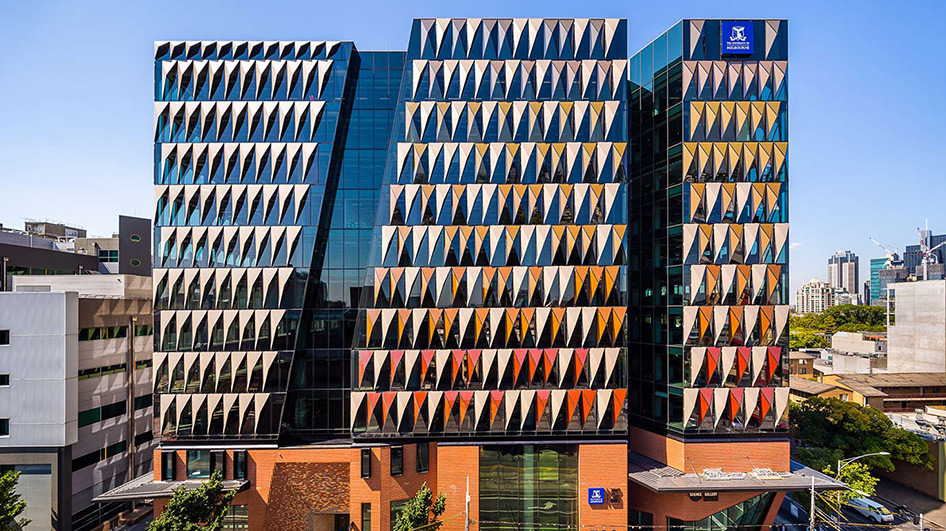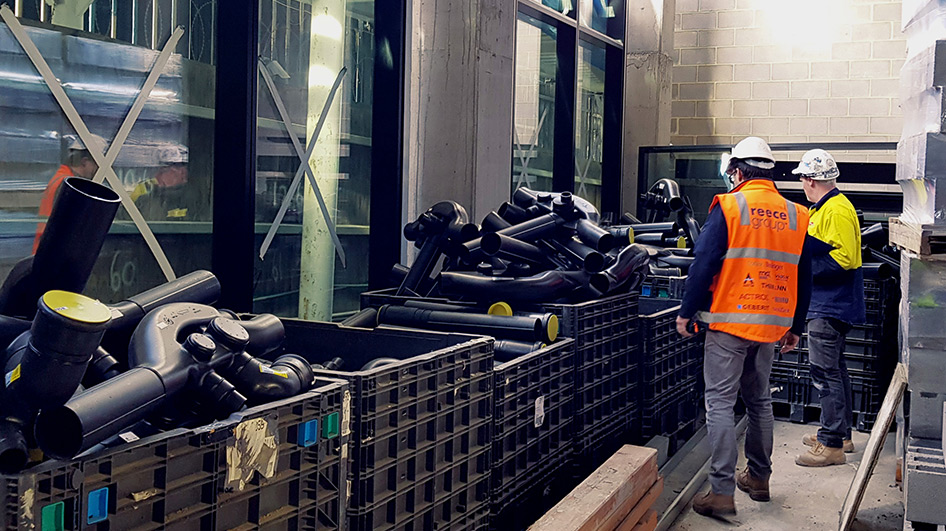 20%
saving in drinking water
thanks to the use of rainwater
Sustainable drainage with Geberit
Geberit know-how comes to the fore when draining the building. In two of the three towers, the water is drained off using the innovative SuperTube technology and the PE waste water piping system from Geberit. As they save space, materials and resources compared to conventional drainage solutions, these Geberit products make a significant contribution towards environmental protection.