Perfect flow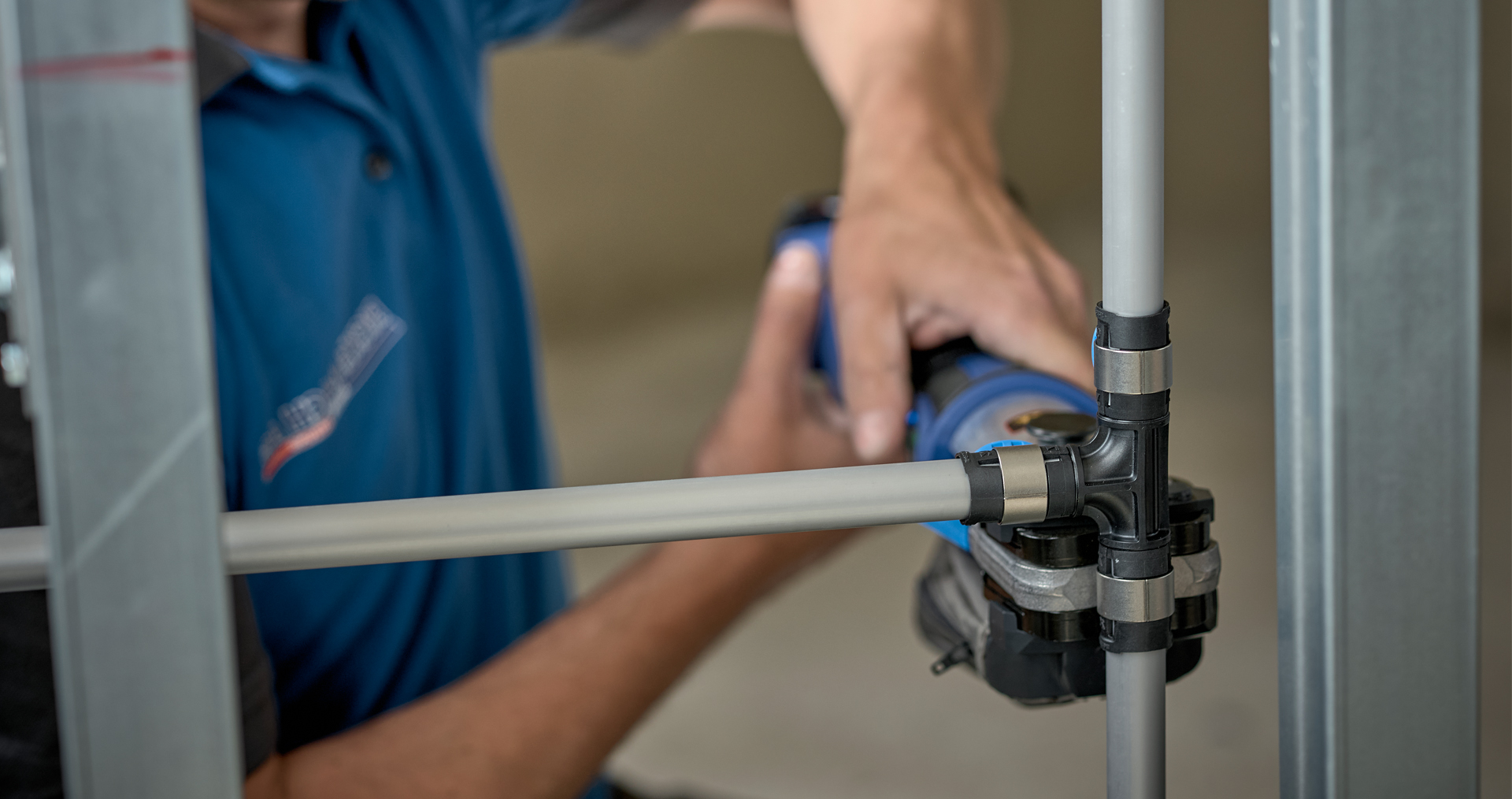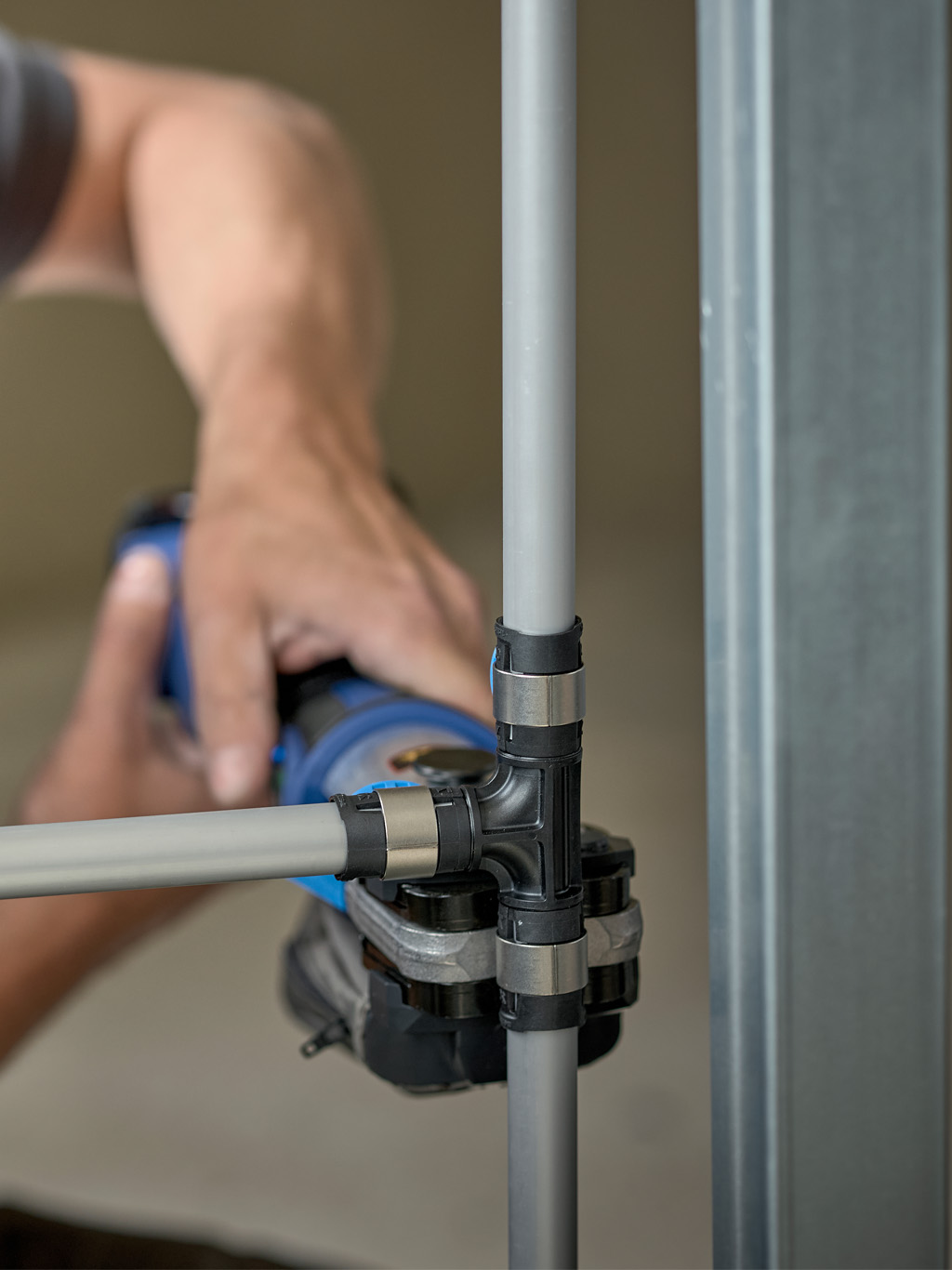 FlowFit was the most significant addition to the Geberit portfolio in spring 2021. Plumbers at one of the first construction sites where FlowFit was used gave the system top marks.
A construction site for a multifamily house in Wigoltingen (CH) was one of the first projects to feature the new FlowFit supply system.
Efficient installation
FlowFit is the new piping system from Geberit. As the plumbers on site are happy to confirm, the system focuses entirely on the needs of the plumbers and makes their everyday work on the construction site much easier. The work steps – which are easier and more reliable than ever before – are almost entirely free of interruptions.
The sanitary professionals from Rickenbach AG are big fans of FlowFit. Owner Thomas Rickenbach sums up as follows: "Completing a multifamily house without any tool changeovers is absolutely unparalleled. FlowFit makes our work much easier."
The advantages of FlowFit:
No delays: Time-consuming deburring and calibration of pipes is no longer necessary.
No uncertainties: The windows in the fittings show the correct insertion depth for the pipes.
No acrobatics: The fittings are rotatable and are pressed on the side of the pipe.
No tool changeovers: All available pipe dimensions can be pressed with just two pressing jaws.
No risk of confusion: The pressing jaw and pressing indicator have matching colours.
No leaks: The pressing indicators fall off after pressing is complete, resulting in quick identification of unpressed fittings.
No pressure losses: The flow-optimised design of FlowFit reduces pressure losses.