SuperTube revolution in Dubai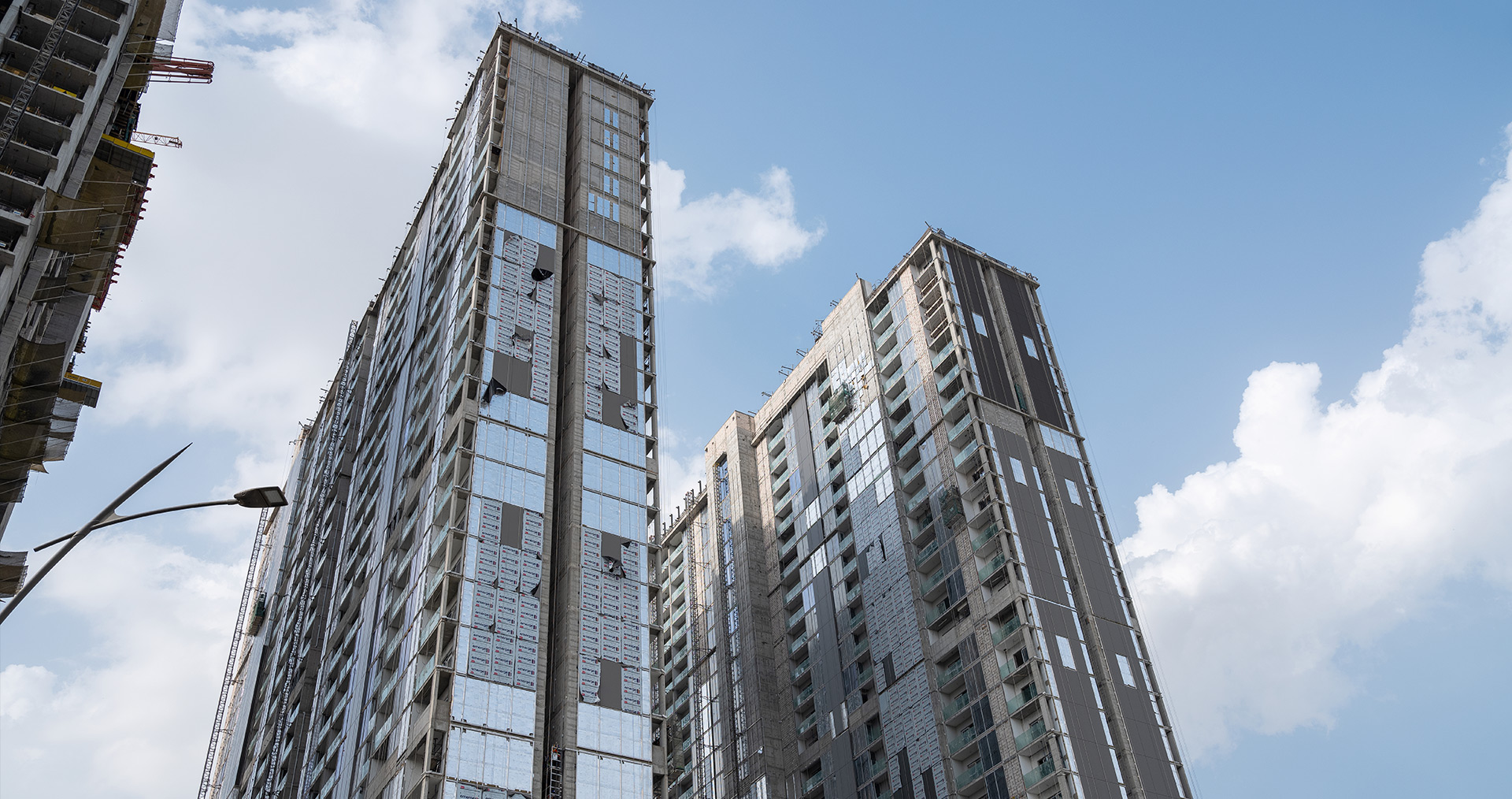 The Creek Vistas towers offer spacious apartments with a direct view of the Dubai skyline. Geberit SuperTube technology was used here for the first time in Dubai.
Construction workers installed Geberit SuperTube for the first time in Dubai at the Creek Vistas. The hydraulically optimised drainage system is the perfect solution for the two 28-storey luxury apartment buildings.
How SuperTube works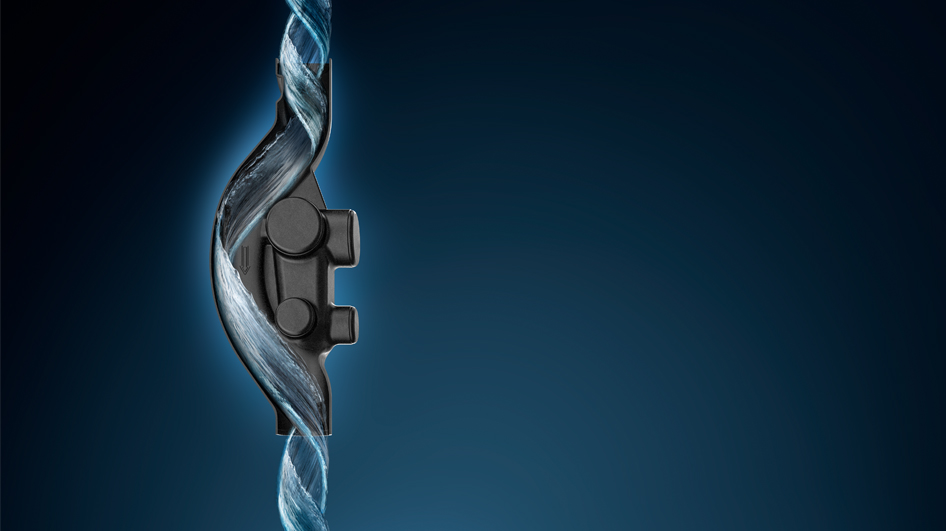 Thanks to SuperTube, the previously indispensable ventilation pipe is no longer needed. The piping system causes the water in the stack to rotate, pressing it against the pipe wall and generating an air column inside the pipe. Thanks to the hydraulically optimised fittings, the air column remains stable even with a 90° change in direction.
Space-saving – when three become one
SuperTube replaces the conventional drainage method seen in the UAE. Instead of a three-way stack with two stacks used for greywater and waste water and the third for ventilation, SuperTube requires only a single stack – greywater and waste water are not separated and a ventilation pipe is dispensed with completely. This is based on a sophisticated hydraulic technology (see box). Because only one stack is needed instead of three, the pipe ducts are up to 50 percent smaller than before. This results in a larger overall living space and a significant reduction in the amount of pipe material needed.
Long path to approval
Before the SuperTube pipes could be installed at Creek Vistas, the Geberit representatives in the Gulf region needed a lot of patience and powers of persuasion. The investors and local authorities only gave the green light for the innovative drainage system following many discussions, clarifications and live on-site demonstrations.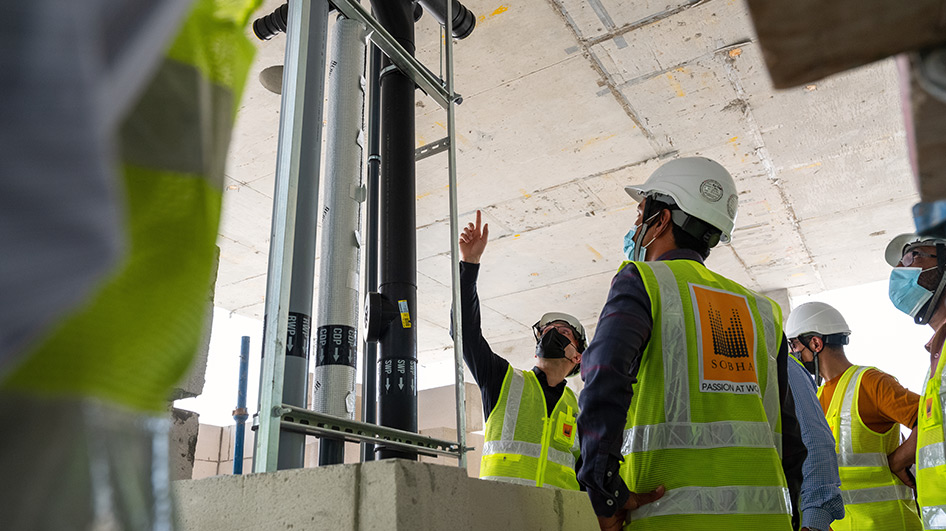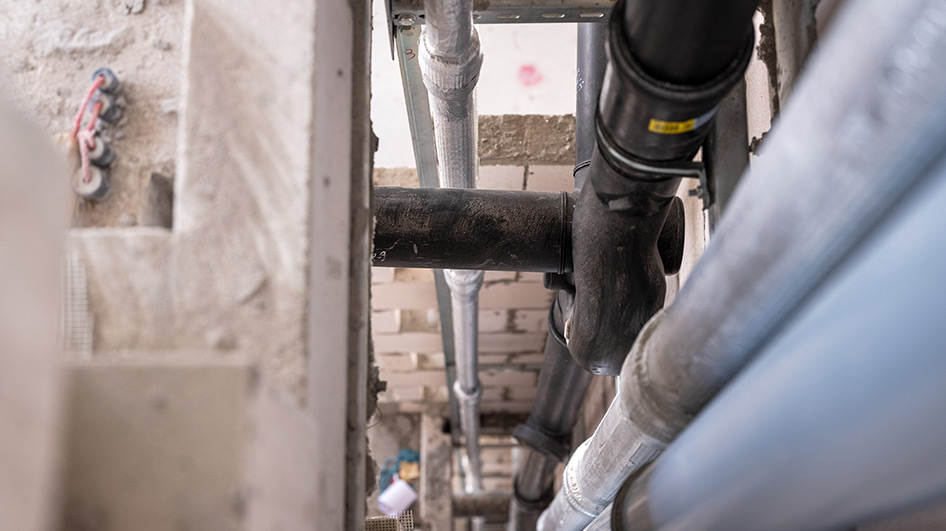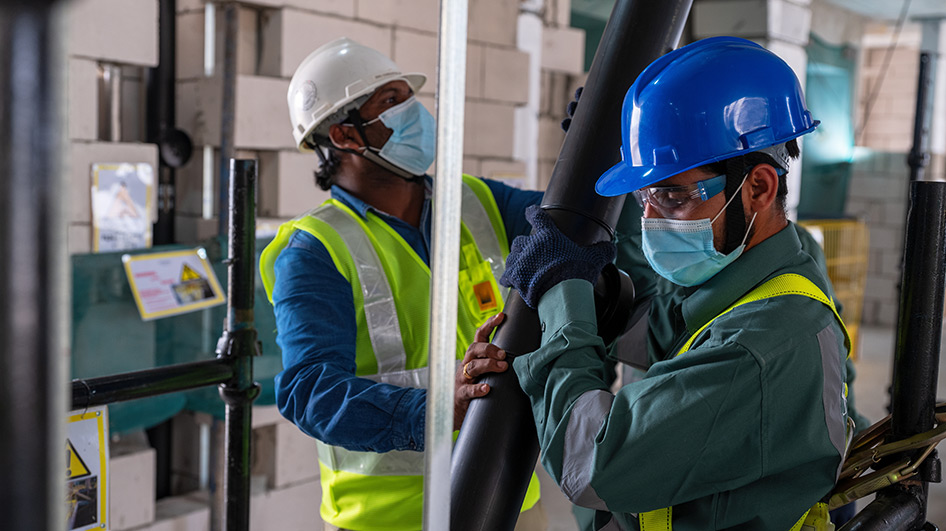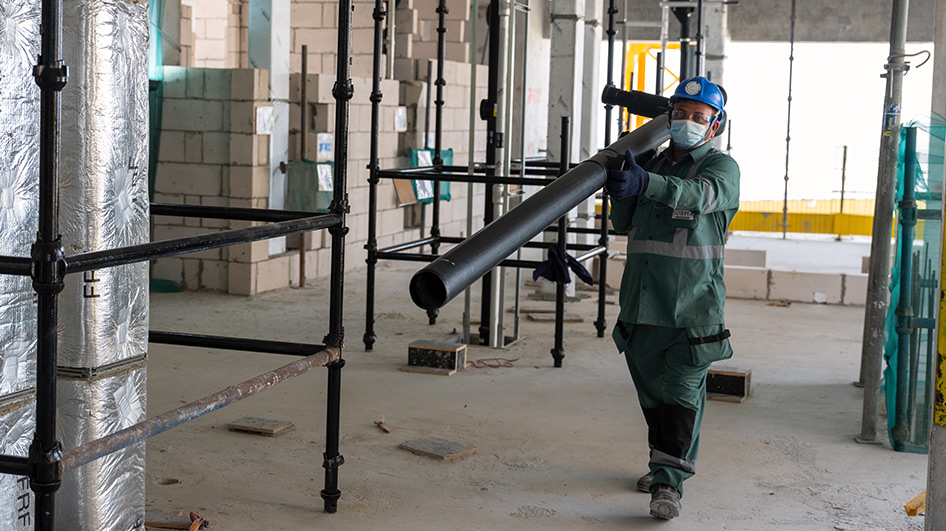 Completely convinced
In the meantime, the real estate developer is completely convinced about both the product and service offered by Geberit. SuperTube is already being installed in other projects that are currently under construction at the same site.