All-round excellence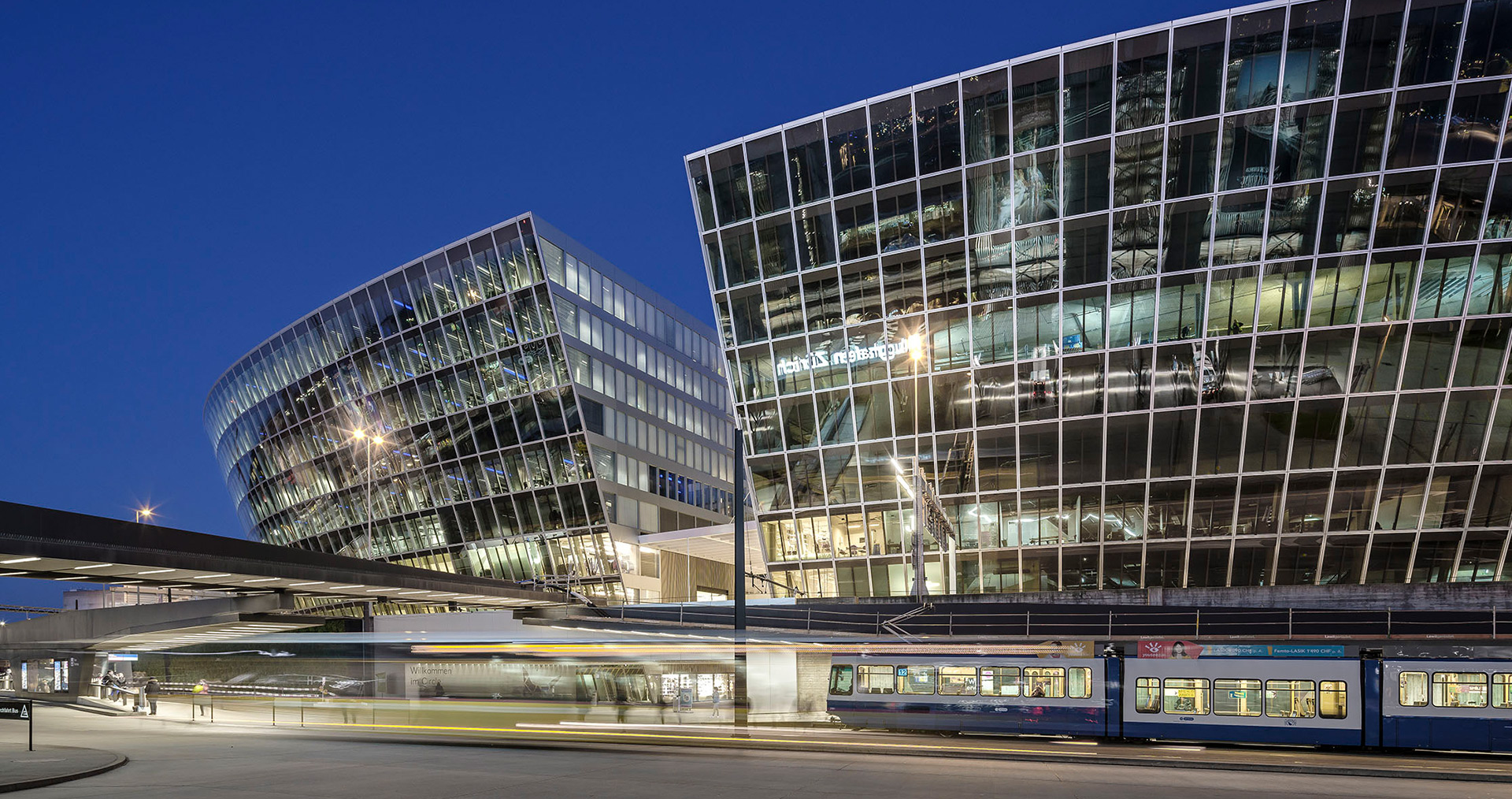 Located at the heart of the Swiss travel industry, a new building complex is worth mentioning – The Circle at Zurich Airport. The drainage systems and other products come from Geberit.
Visitors to the Circle would not necessarily recognise it as an airport as such. The urban quarter in Zurich's agglomeration is home to shops, bars, restaurants and offices, plus a congress centre for 2,500 guests, two Hyatt hotels and an out-patient clinic run by University Hospital Zurich.
The Circle, Zurich (CH)
Building owner: Flughafen Zürich AG and Swiss Life AG
Architect: Riken Yamamoto
Completed: November 2020
Geberit know-how:
Pluvia roof drainage system
GIS and Duofix installation systems
Silent-db20 drainage system
Sigma30 actuator plate
The building complex at Zurich Airport is a prime example of the concept of high-density construction, with 180,000 m2 of usable space achieved over a site measuring 30,000 m2. The flexible usage concept meets the needs of modern-day society, while the architecture fulfils green building requirements.
Green at heart
The green heart of The Circle can be found in its network for supplying heat and cooling. In summer, 850 foundation piles transport excess heat underground where it is stored as energy. In winter, this heat can then be used for heating the building. Meanwhile, photovoltaic panels on the roofs provide additional electricity.
The Circle also has its own green lung – an airport park with forest, meadows and marshland where travellers and residents alike can kick back and relax in the heart of nature.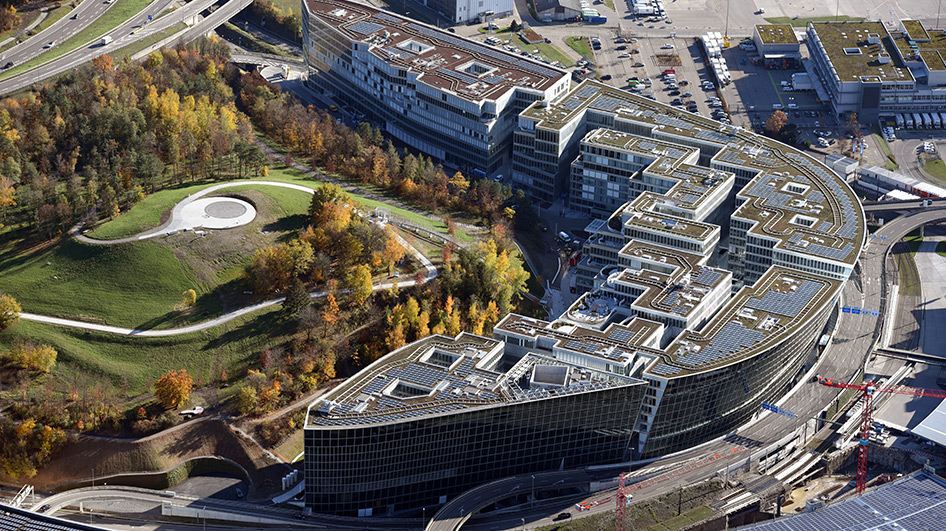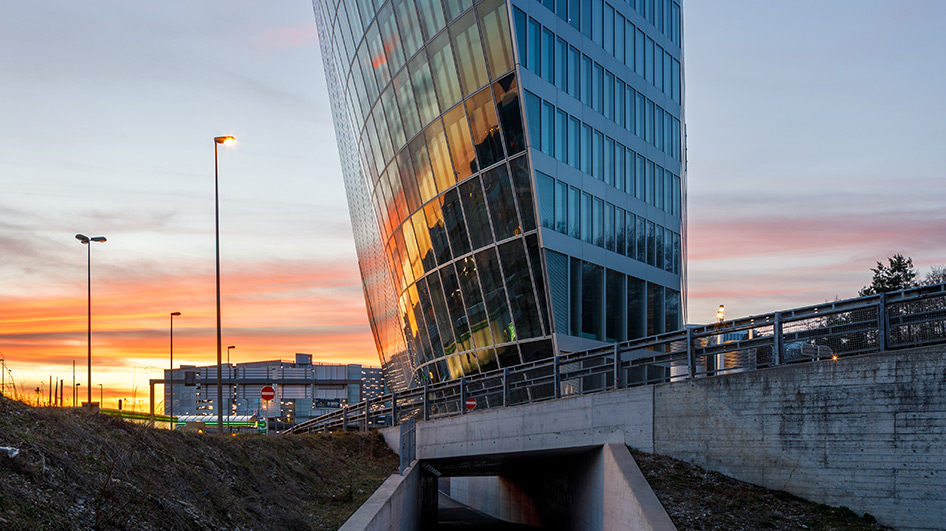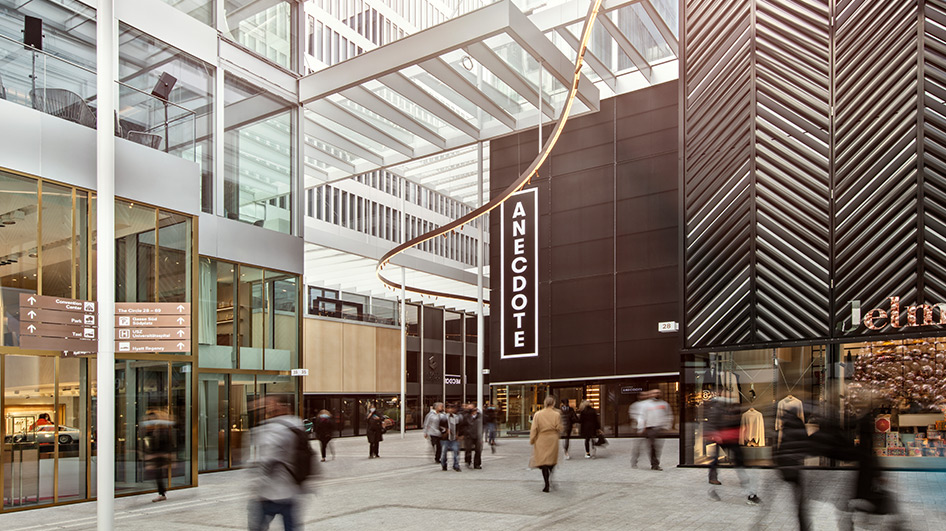 50%
saving in drinking water
thanks to sustainable building technology
Positive life cycle assessment thanks to rainwater
Thanks to water-saving taps and the use of rainwater, The Circle only requires around half the amount of drinking water seen in normal buildings. Around 85 percent of the water used in the toilets in the building comes from rainwater. Geberit is contributing to this water-saving solution with the Pluvia roof drainage system and Silent-db20 sound-insulating piping system.