For a good cause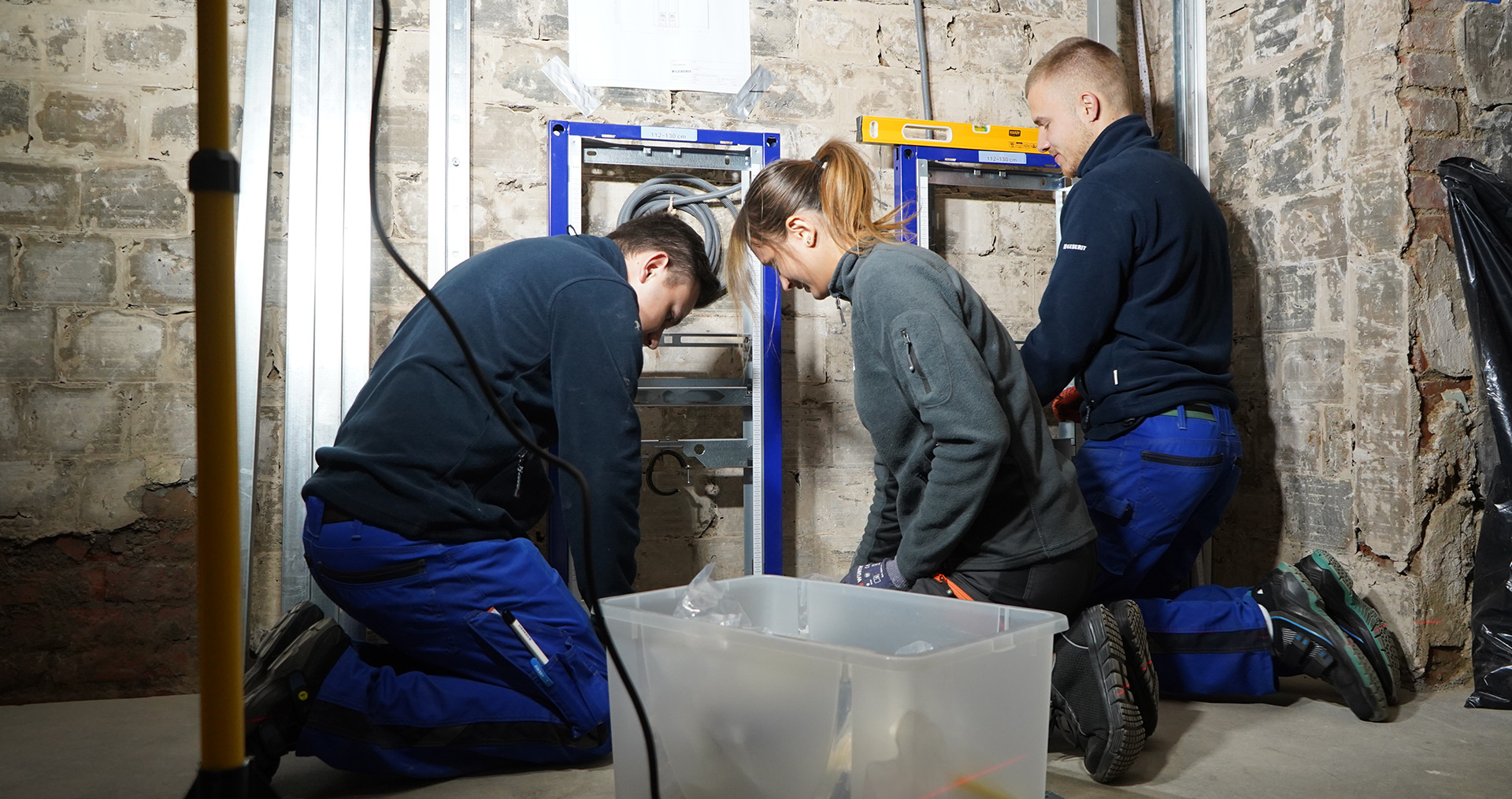 For two weeks, eight Geberit apprentices were able to demonstrate their technical skills and team spirit during the renovation of the sanitary facilities at a vocational school in Ukraine.
This year's social project saw eight Geberit apprentices renovate two large sanitary facilities at a vocational school and three bathrooms at a student residence in September 2021. Under professional guidance, the young professionals from Germany, Austria and Switzerland travelled to Vinnytsia in Ukraine, a four-hour car journey away from the capital Kiev.
Team spirit and creativity
The condition of the sanitary installations on site was not the only challenge that awaited them. They also didn't share a common language with the Ukrainian students who helped out during the renovation of their school. As the Geberit apprentices came from a range of professional backgrounds, some of them also lacked sanitary know-how.
"Overcoming hurdles like this is exactly what the project is all about," explains project manager Remo Zwick. "The goal of the social project is to develop a sense of team spirit, to look for solutions together and also to expand your own personal horizons."
A good cause
Every year, Geberit apprentices are given the opportunity to demonstrate their team spirit, willingness to learn and acquired skills as part of a project aimed at supporting social institutions in poorer countries. Geberit provides the materials and the apprentices install it under technical supervision.
This year's project took place at a vocational school in Ukraine. After two hard weeks, the apprentices, their supervisors and their Ukrainian companions were able to look at their joint achievements with pride. "We are very grateful," comments the school head Andrii Bezuhlyi. "We are now able to live and study in much better conditions."
Apprentice Lisa Mairamhof (CH) documented the entire project in a video.