25 years of Geberit in China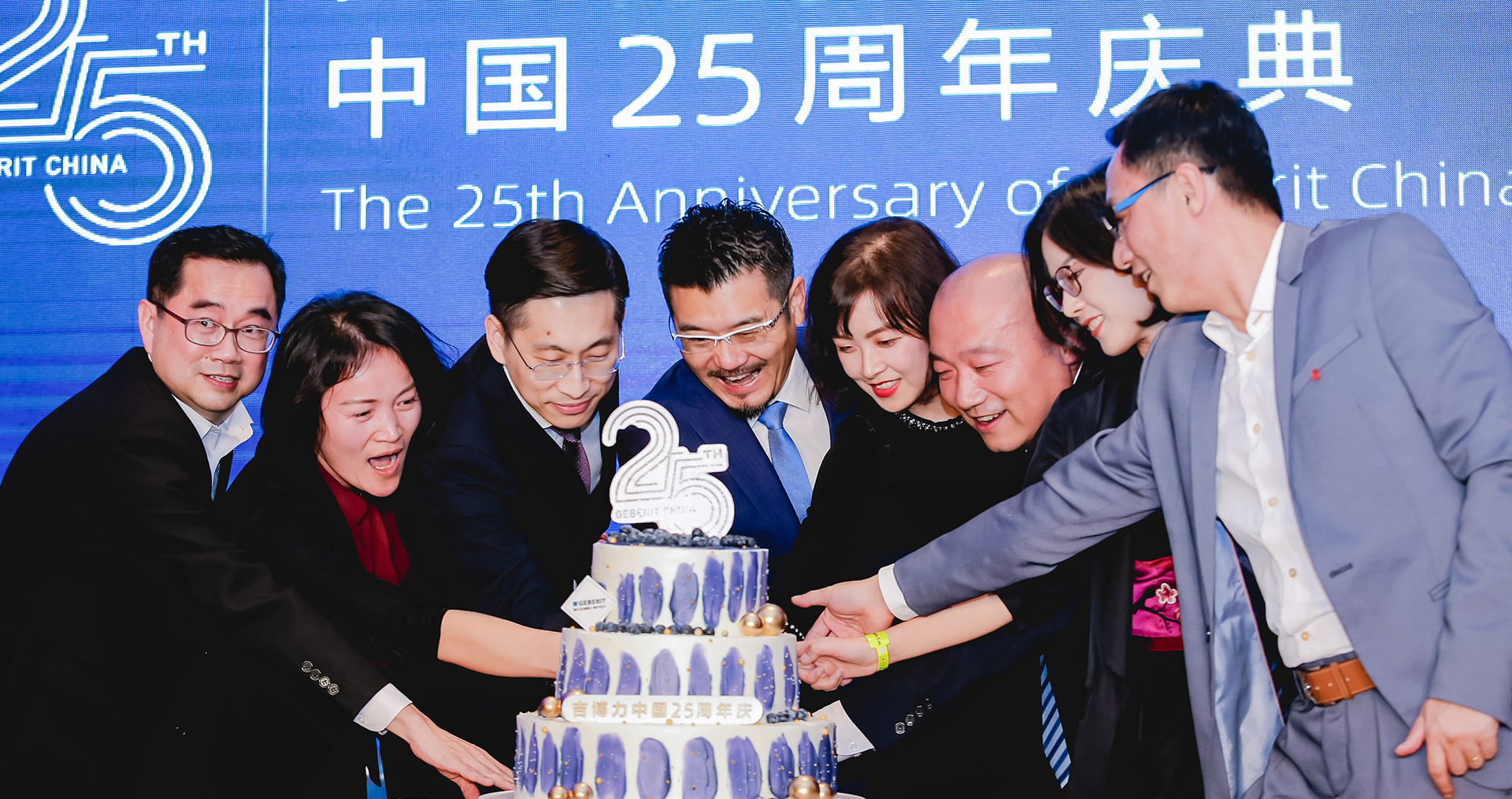 The Chinese market has been an important part of Geberit's global strategy for many years. Two Geberit subsidiaries were launched in China in 1996.
In 1996, Geberit intensified its business activities in China by establishing two subsidiaries. In the years that followed, the team has successfully built up a comprehensive sales and service network across the entire country.
Prominent guests
At the end of May 2021, the team celebrated the 25th anniversary in an elegant setting befitting the occasion. Invitations to the gala went out to long-standing Geberit employees, interior designers, representatives from politics and business, and partners in retail and industry.
Guests entered the gala through a time tunnel that looked back at the years 1996 to 2021. They were welcomed by Geberit CEO Christian Buhl and the member of the Group Executive Board responsible for China, Ronald van Triest, via video message.
We have achieved a lot in China over the past 25 years.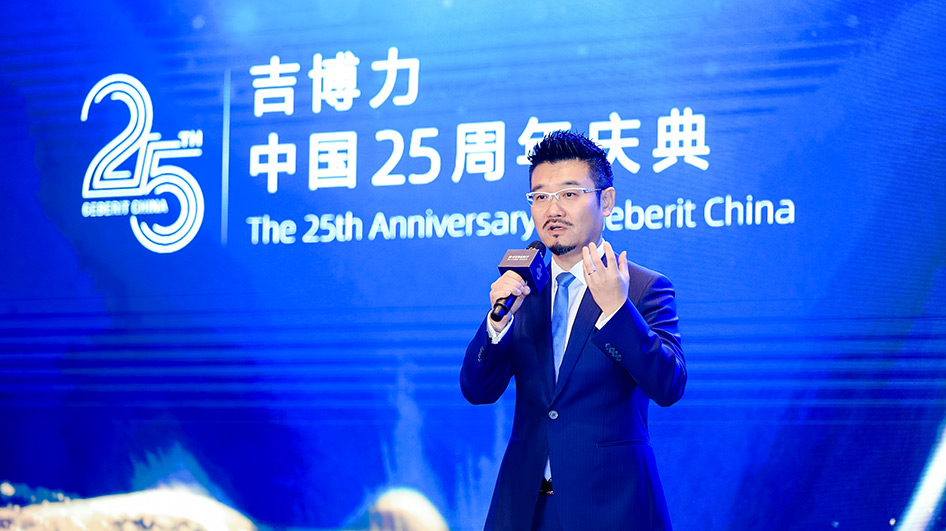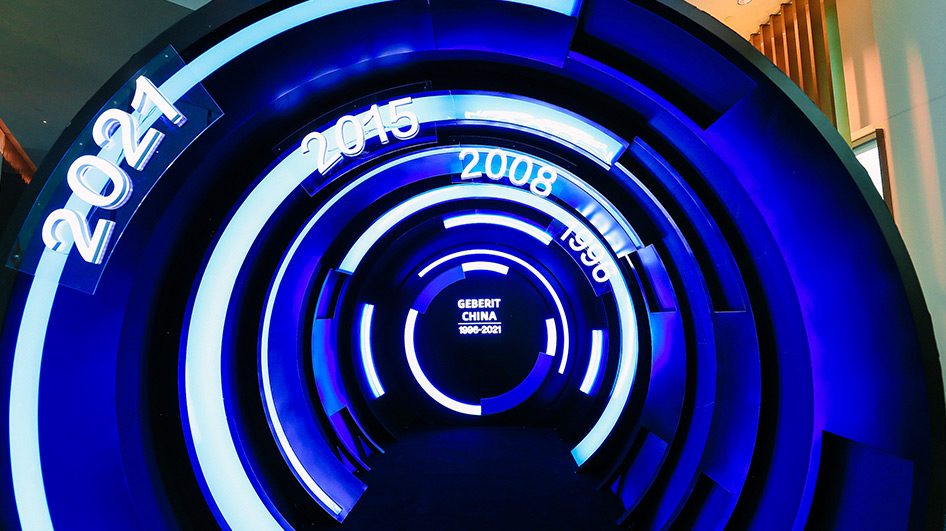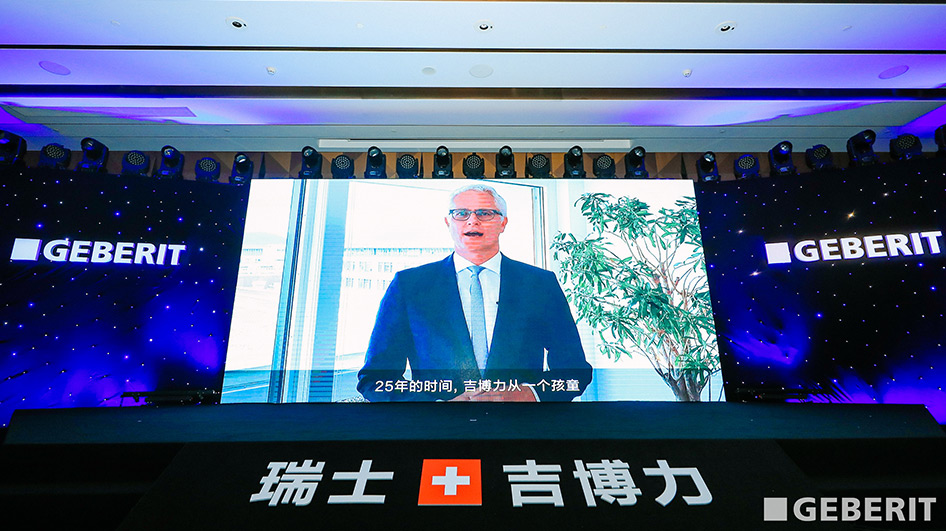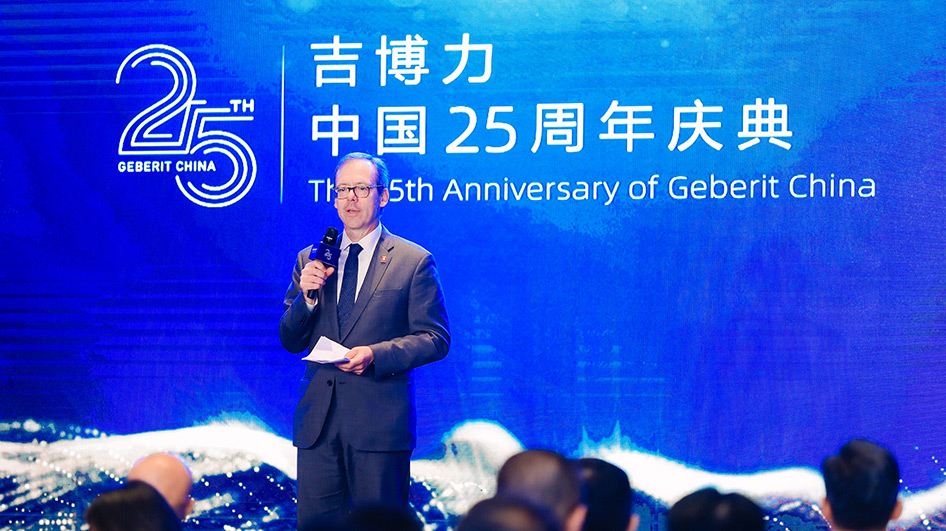 Important for the region
In addition to the Swiss consul general Olivier Zehnder, the government secretary for Nanxiang City, Yan Jianming, emphasised how important Geberit is to the economic region. Tony Zhang, Head of the Geberit sales company in China, comments: "We have achieved a lot in China over the past 25 years. We are convinced that Geberit will continue to offer the best bathroom solutions and sanitary products in China in the future."