Haute couture on the Amstel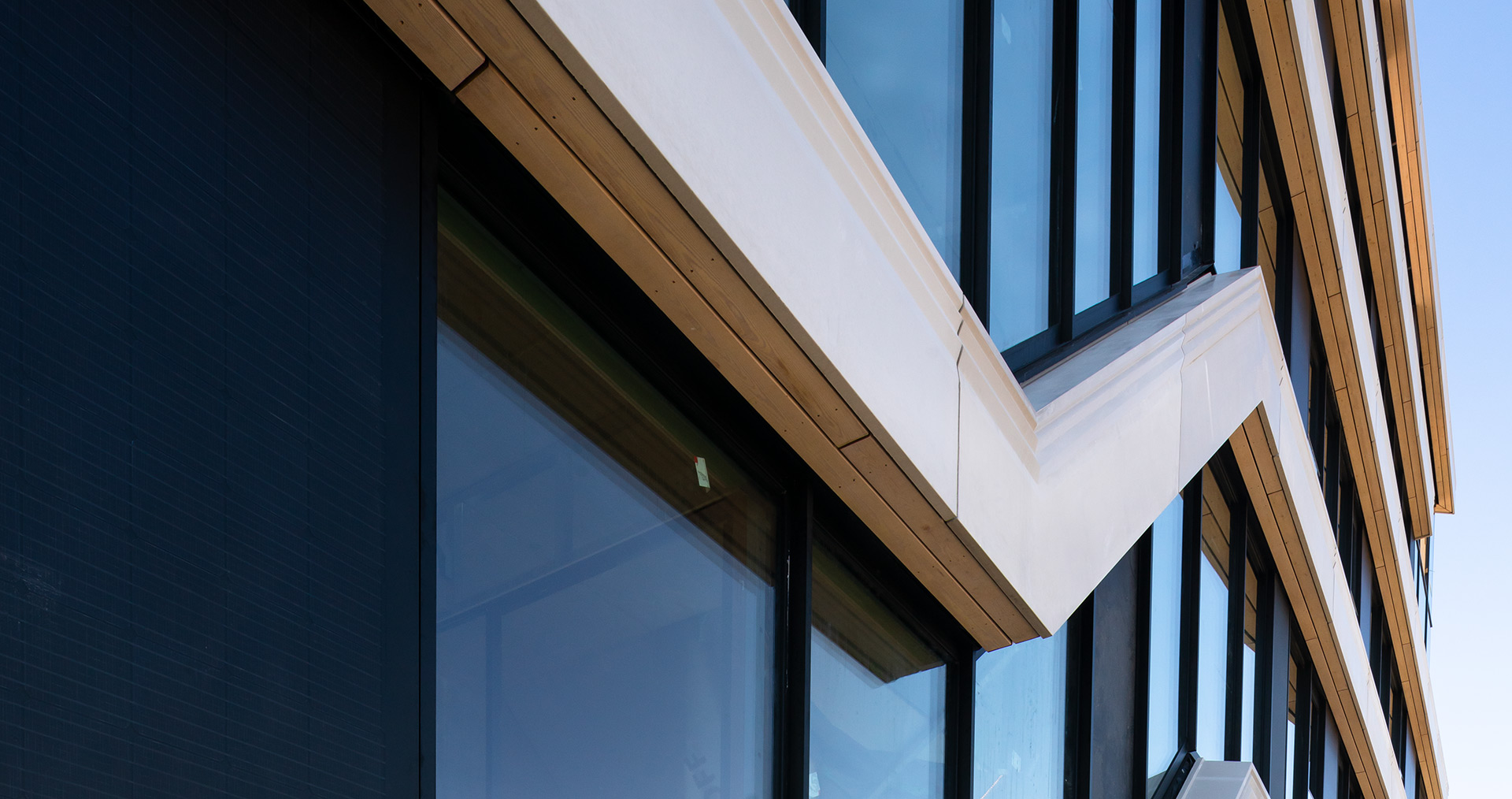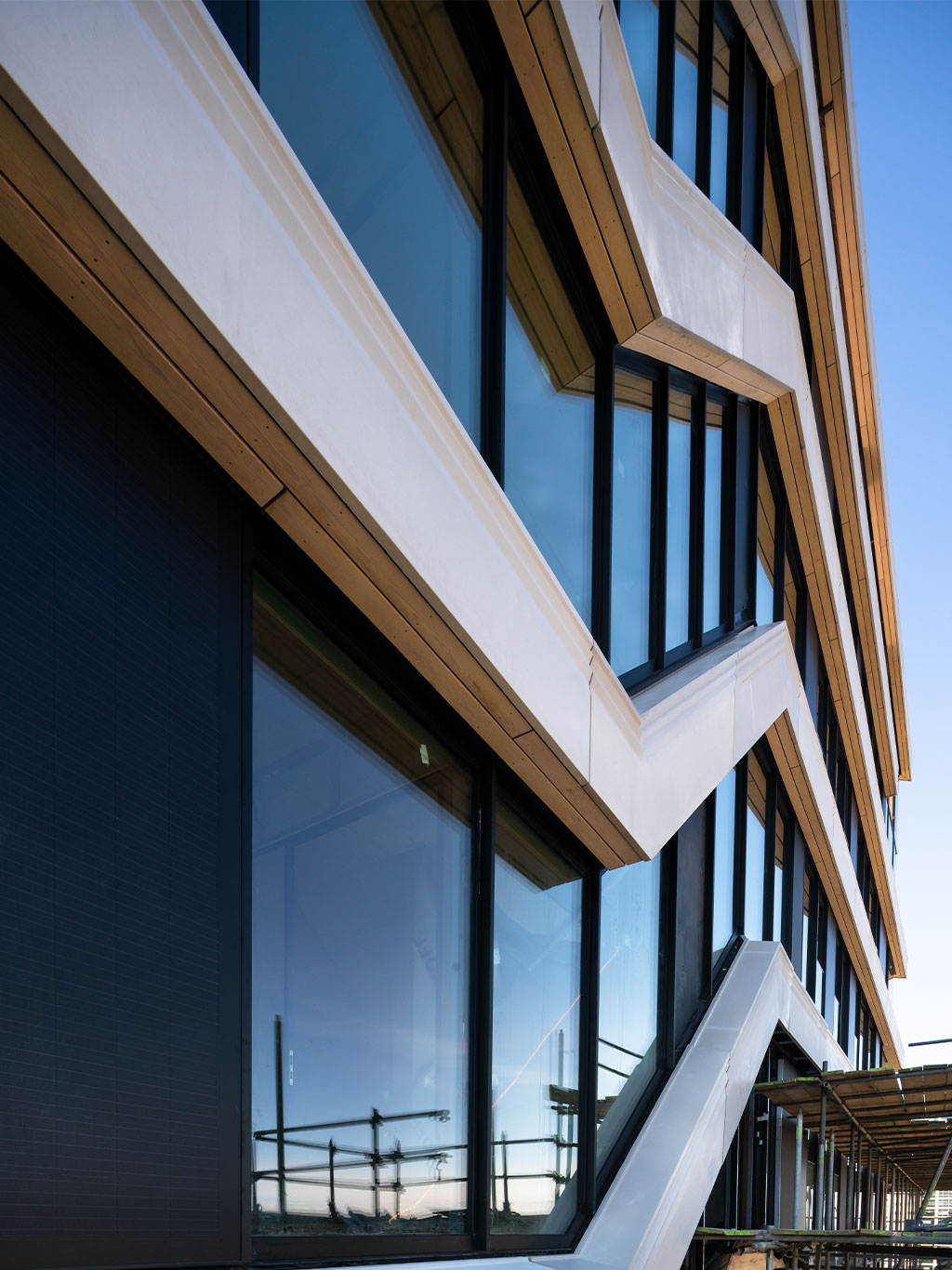 The highest certified sustainability level, the tallest timber building in the Netherlands and comfortable living at the highest standard: HAUT Amsterdam brings together many wishes perfectly.
HAUT Amsterdam, Amsterdam (NL)
Building owner: Lingotto, Amsterdam
Architect: Team V Architectuur, Amsterdam
Completed: 2021
Geberit know-how:
Silent-db20 drainage system
Sovent fitting
HDPE drainage system
Duofix installation system
Back in 2016, the City of Amsterdam offered invitations to tender for a construction project. The brief was to construct a sustainable residential building with architectural flair. Five years later, and Amsterdam now has a new symbol for modern, sustainable living. The residential tower is 73 metres tall, has 21 storeys and is home to 52 mid-priced apartments. It offers its residents views of the Amstel river, the Stadshaven Amstelkwartier marina, and the Somerlust park.
For urbanites
However, HAUT Amsterdam – the new haute couture building in the Dutch capital – has more to offer than just beautiful views. The tallest timber building in the Netherlands also received the highest BREEAM certification for its design.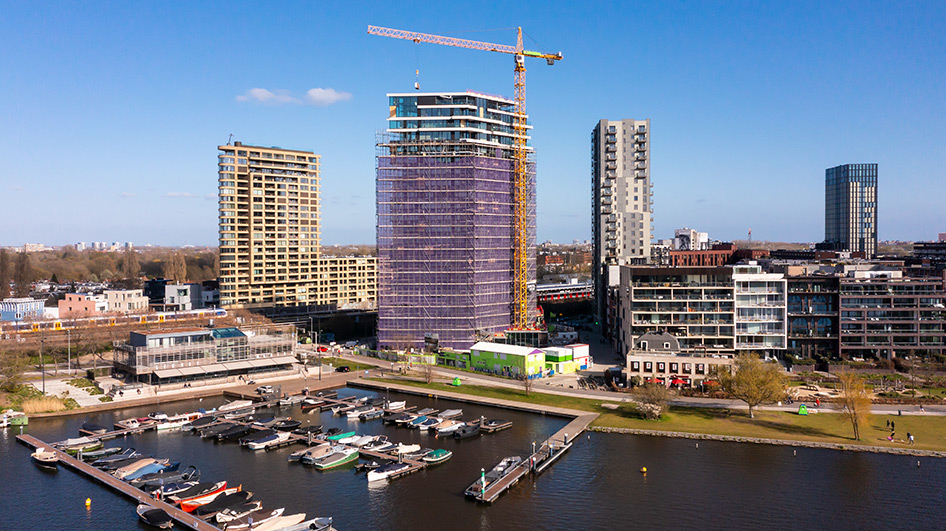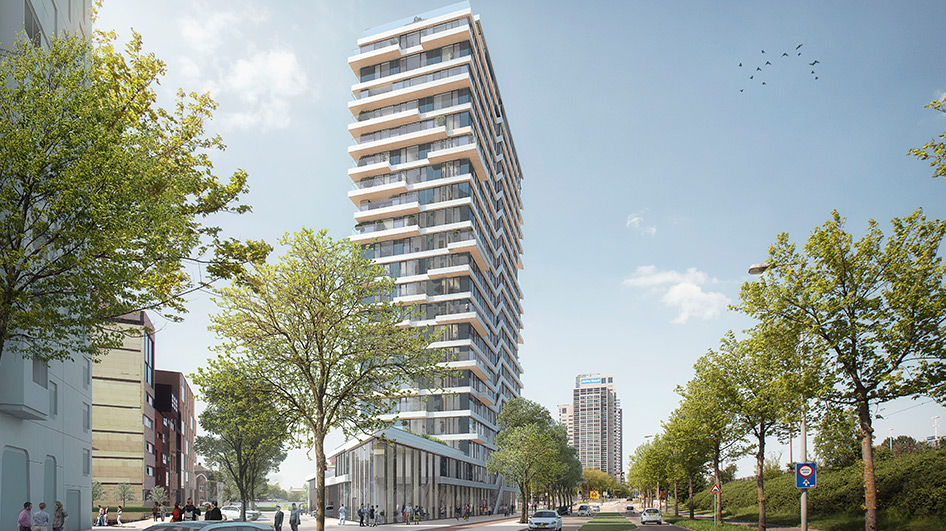 A sustainable building material
Wood is a sustainable material that grows back and doesn't harm the environment. Wood stores CO2 and contributes to the reduction of this greenhouse gas in the atmosphere. The 2,800 m3 of wood installed at HAUT Amsterdam stores 2,500 tonnes of CO2 in total. Rainwater is also collected and used for irrigation of the roof gardens using the Geberit PE piping system. The facade of the residential tower is made of heat-reflecting triple glazing and is equipped with solar panels for energy generation, which are also found on the roof. Maximum daylight and ventilation controlled by wind power using CO2 sensors ensure a comfortable living climate – a real luxury in the heart of this densely populated city.