Detective work in the laboratory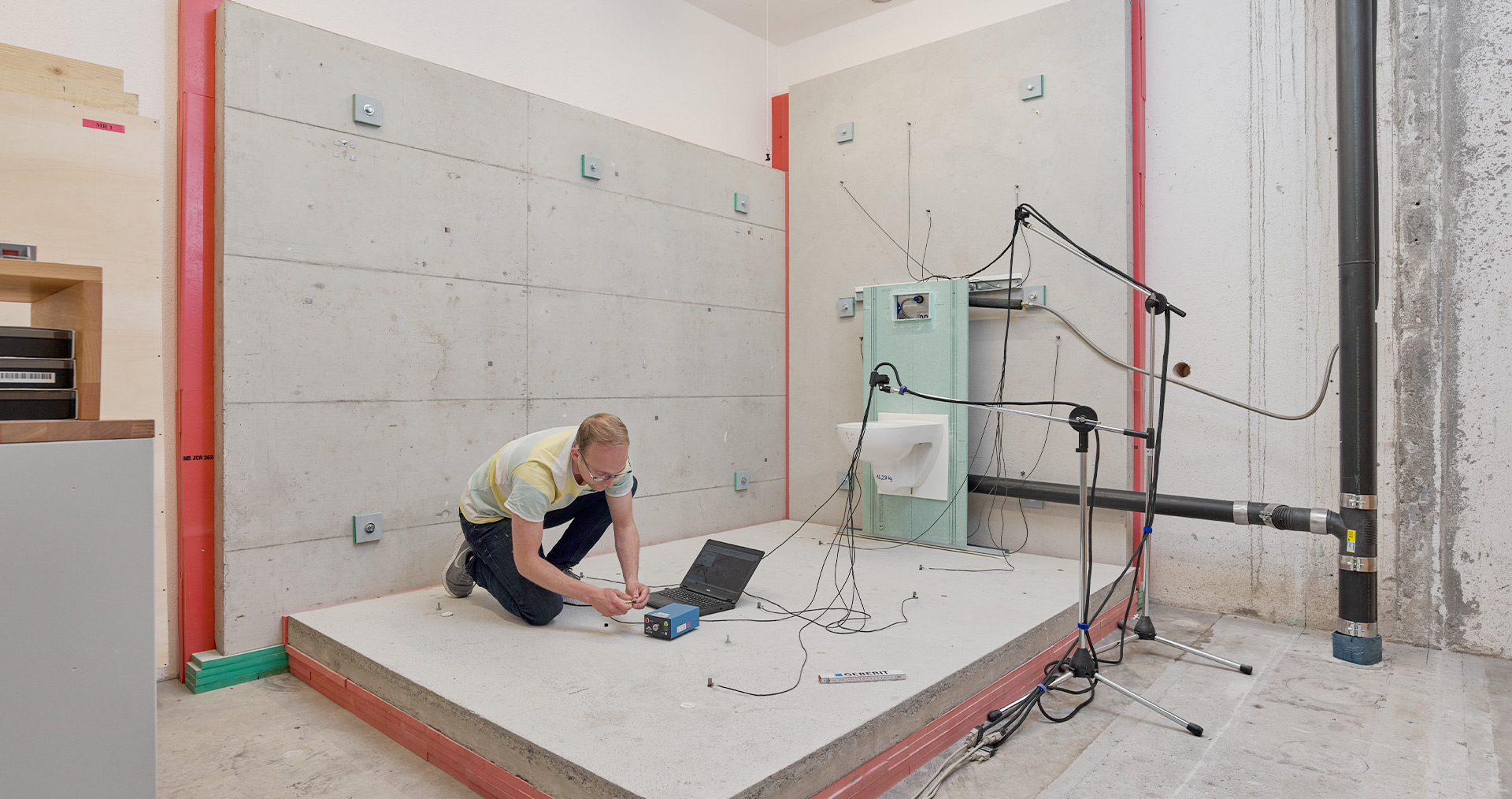 How and where is the structure-borne sound of a cistern transmitted into the building structure? This question can be answered precisely with the help of a new test stand.
A Duofix installation element for the WC is anchored to the floor and wall, connected to a water pipe, then panelled with plasterboard and finally covered with ceramic tiles. This creates numerous possibilities for how sound could be transmitted to the building structure.
Conventional measurement technology can be used to determine how loud the flushing and filling noises of the cistern are in neighbouring rooms. What remains unanswered, however, is how and where the sound energy is transmitted to the building structure.
Test stand weighing tonnes
"The reception plate test stand gives us the possibility of examining every single sound bridge," explains Joachim Förster, engineer in Geberit's Building Technology and Acoustics Laboratory in Rapperswil-Jona (CH). The test stand consists of three mighty concrete slabs. These form the corner area of a room – in other words, a floor slab and two wall slabs. Each slab rests on vibration-absorbing foam and is thus decoupled from the building structure and the other slabs.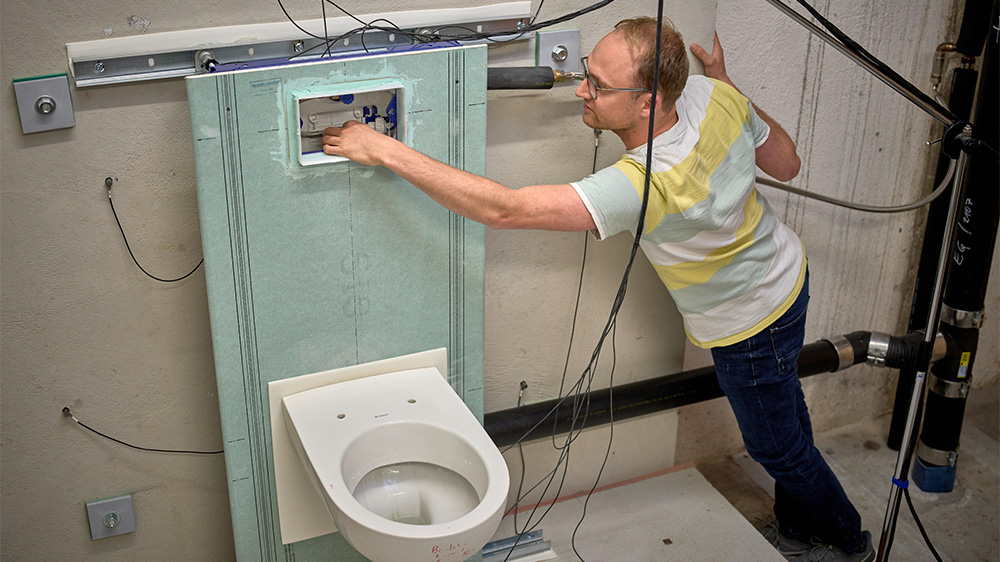 Unknown sound pathways discovered
"The concrete slabs serve as recording media for sound energy, which I can detect precisely by means of acceleration sensors," Joachim Förster explains, detailing how the test stand works. In the test set-up with the Duofix for the WC, it is possible to measure how much sound energy is conducted into the floor or into the wall after each installation step. This is time-consuming detective work: "We have discovered sound paths that we had never examined before," Joachim Förster reveals.
As a result of the sound measurements, a comprehensive base of reference data is created. This will enable Geberit to provide planners, architects and building owners with support when designing sound-optimised sanitary rooms.