High-pressure ceramic production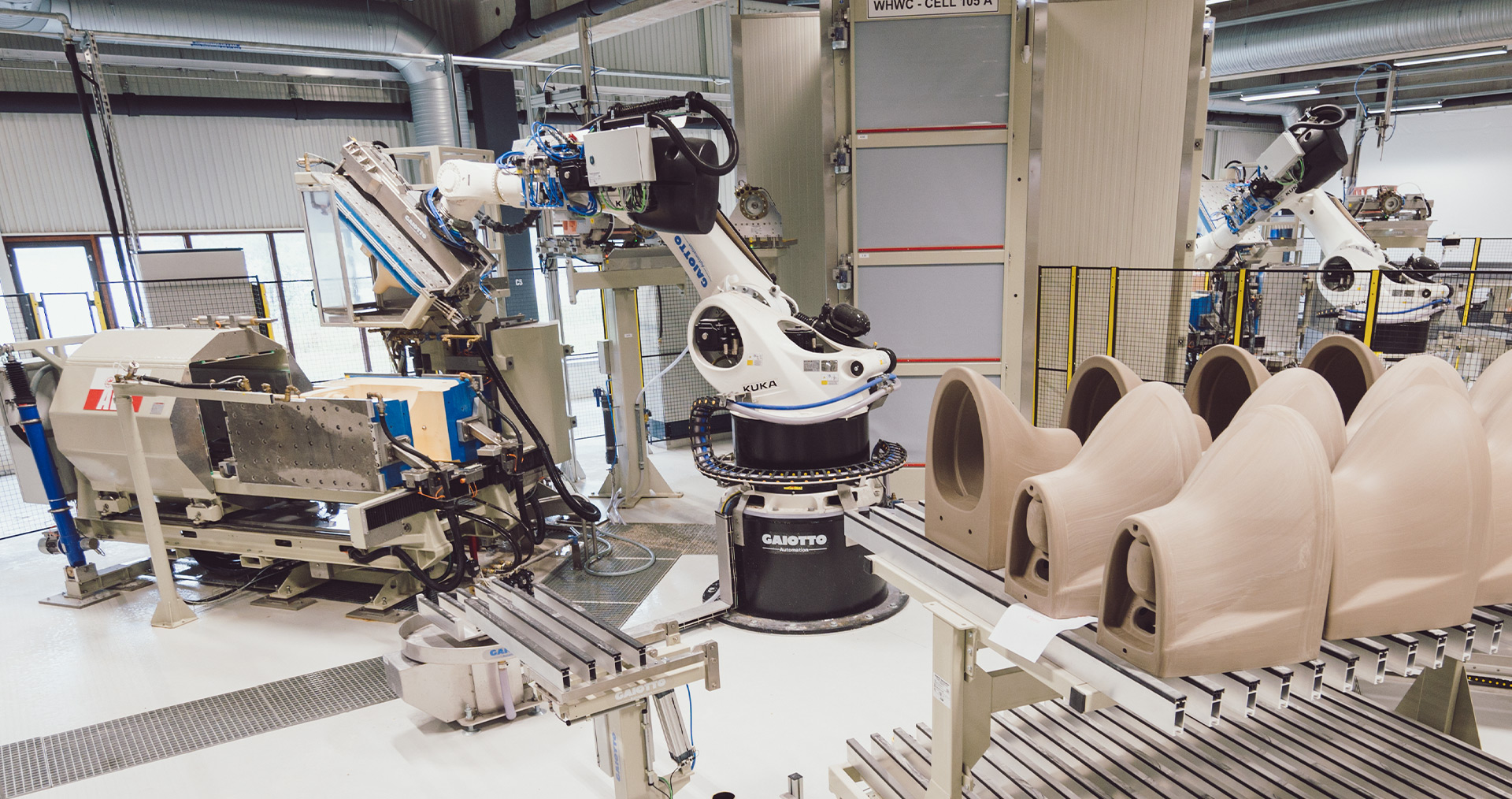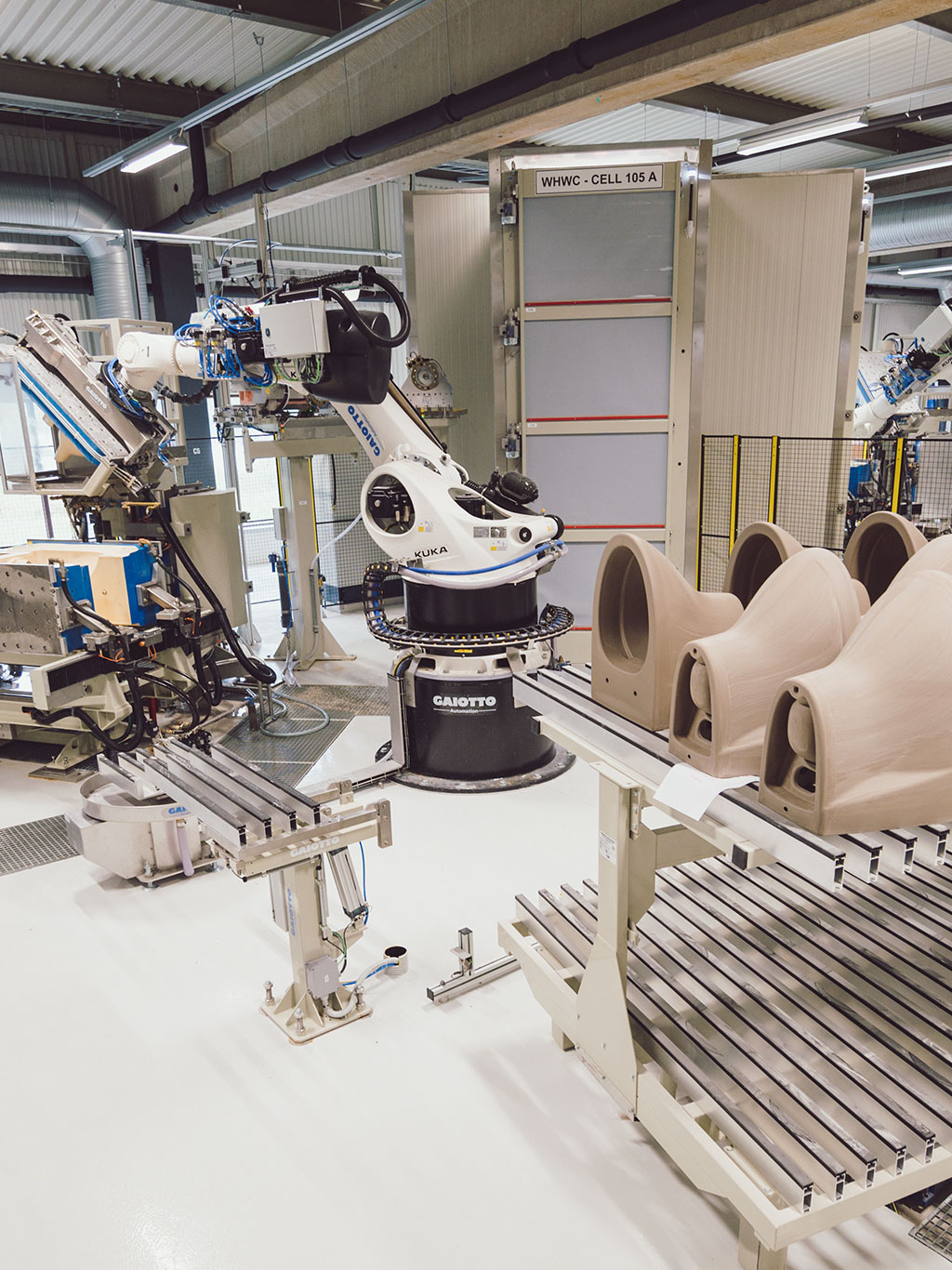 The ceramics plant in Ekenäs is one of Geberit's flagship locations when it comes to automation. Thanks to state-of-the-art pressure casting technology, a WC ceramic appliance can be made every 20 minutes in the new production cells.
In the production hall in Ekenäs, Managing Director Matts Lundström greets everyone warmly – sometimes in Swedish with a "God morgon" and sometimes in Finnish with a "Hyvää huomenta". Working in two languages is part of everyday life in the far south of Finland, where the ceramics plant is located directly on the Gulf of Finland.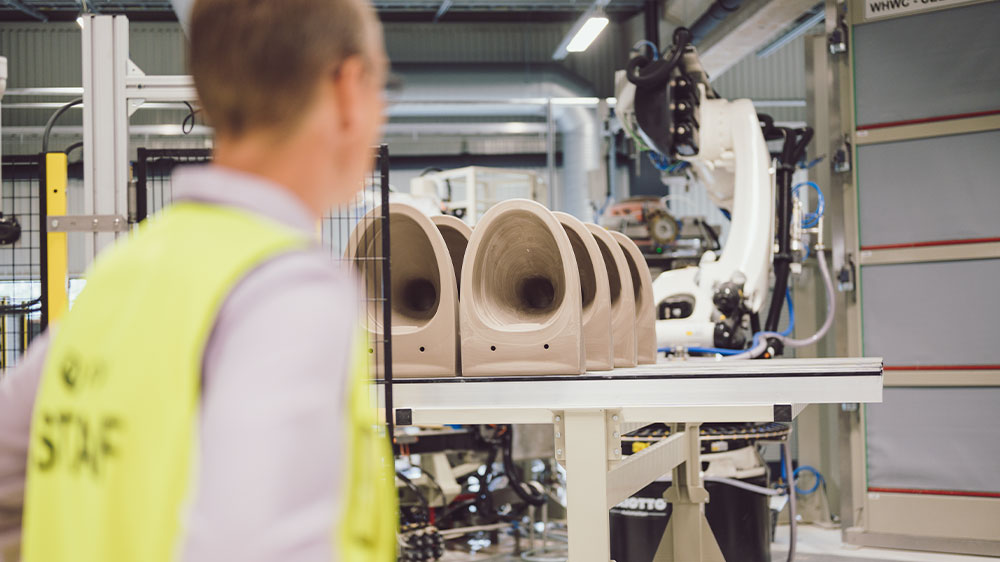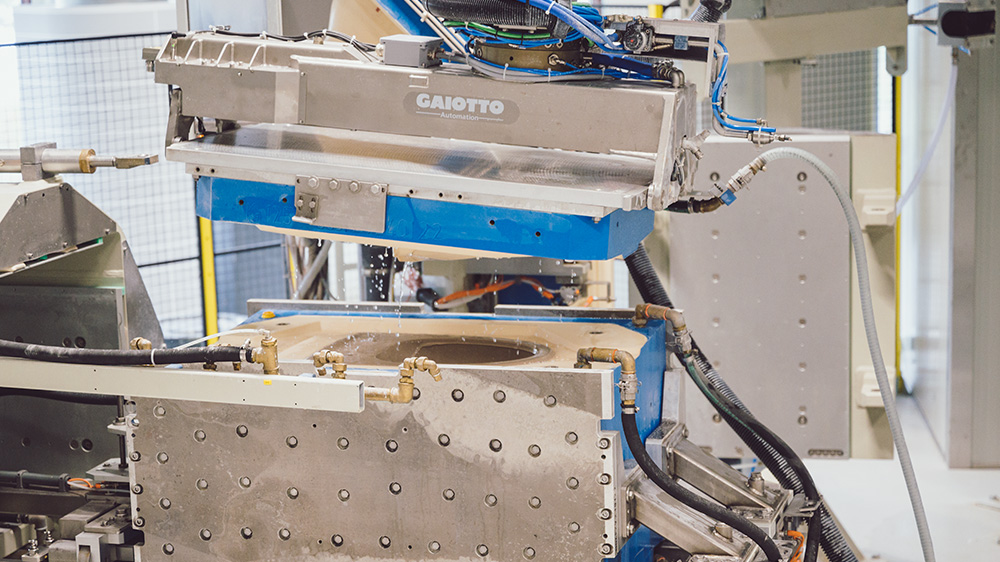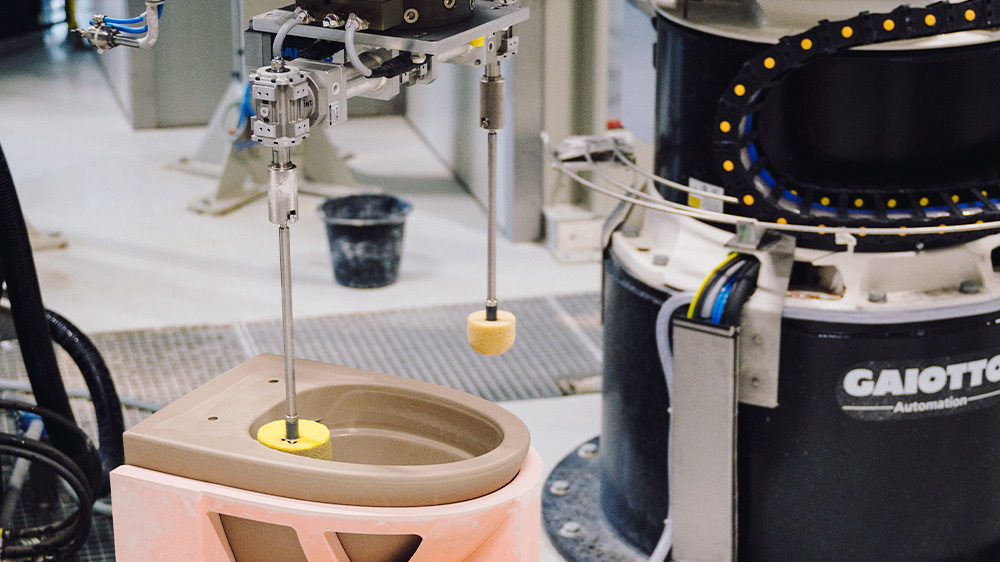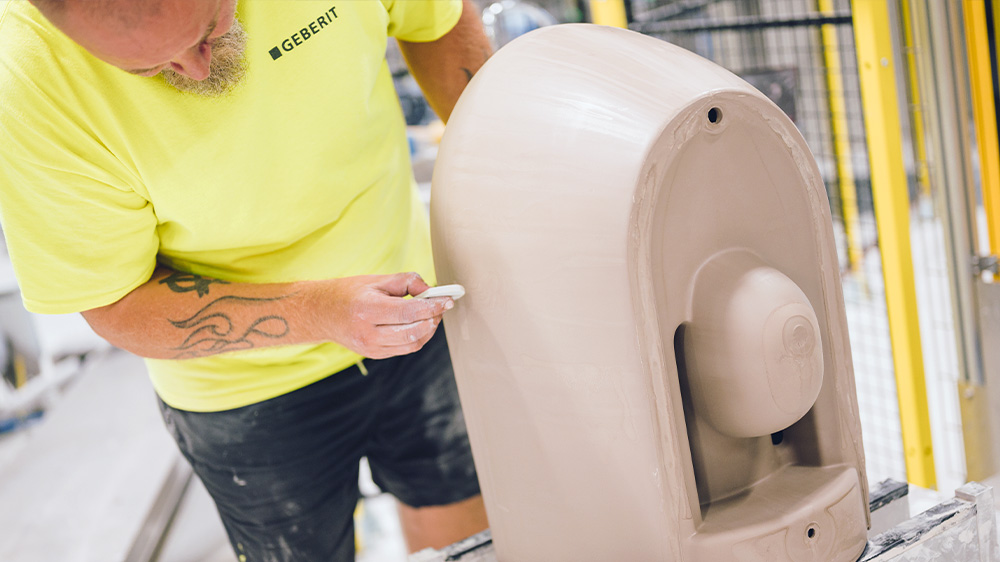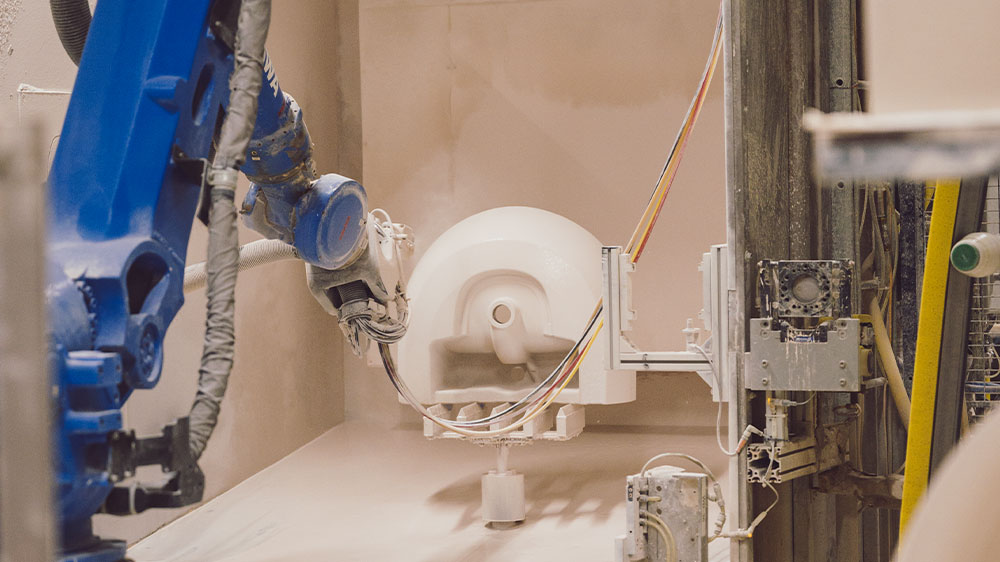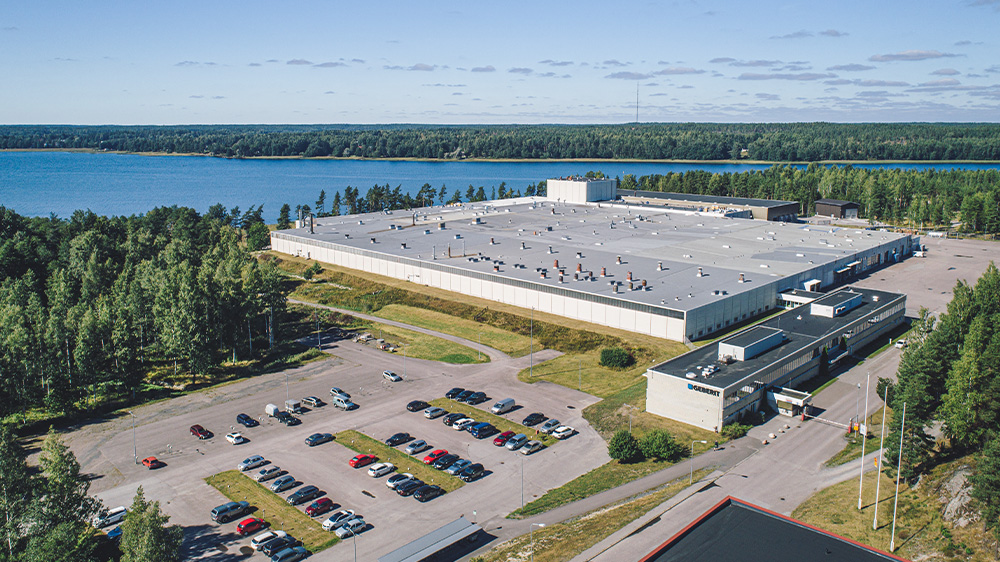 Investments in pressure casting
Employees at the plant in Ekenäs make ceramic appliances for the Nordic and – increasingly – Central European markets. Floor-standing WCs remain predominant in the Nordic markets. However, as Matts Lundström explains: "Wall-hung WCs are also becoming increasingly popular in Scandinavia."
Wall-hung WCs are also becoming increasingly popular in Scandinavia.
In order to ramp up production capacities, Geberit has made its biggest investment to date at the Ekenäs plant. Since 2022, the plant has been home to brand-new production cells equipped with the latest generation of pressure casting machines. Imposing robotic arms reach out from the middle of the cells. These are the tireless assistants when manufacturing wall-hung WCs.
Helping hands
The robotic arm smoothly assembles a WC casting mould, waits a few minutes for the pressure casting process to finish, then removes the appliance from the confines of the mould. It then finishes the seams on the mould halves with a rotating sponge. The robot changes tools automatically, and every step of the process is programmed. This is done with the same care as a surgeon carrying out open-heart surgery. A new wall-hung WC ceramic appliance is created in this way about every 20 minutes. Despite all this technology, a human hand is still essential. Specialists in pressure casting and product developers remain in demand.
Pressure casting versus traditional ceramic production
The ceramics plant in Koło is currently establishing a new pressure casting line with support from Ekenäs. In the video from the production line in Koło, you can find out more about the differences between traditional and automated ceramic production.