A fairytale castle with a shower toilet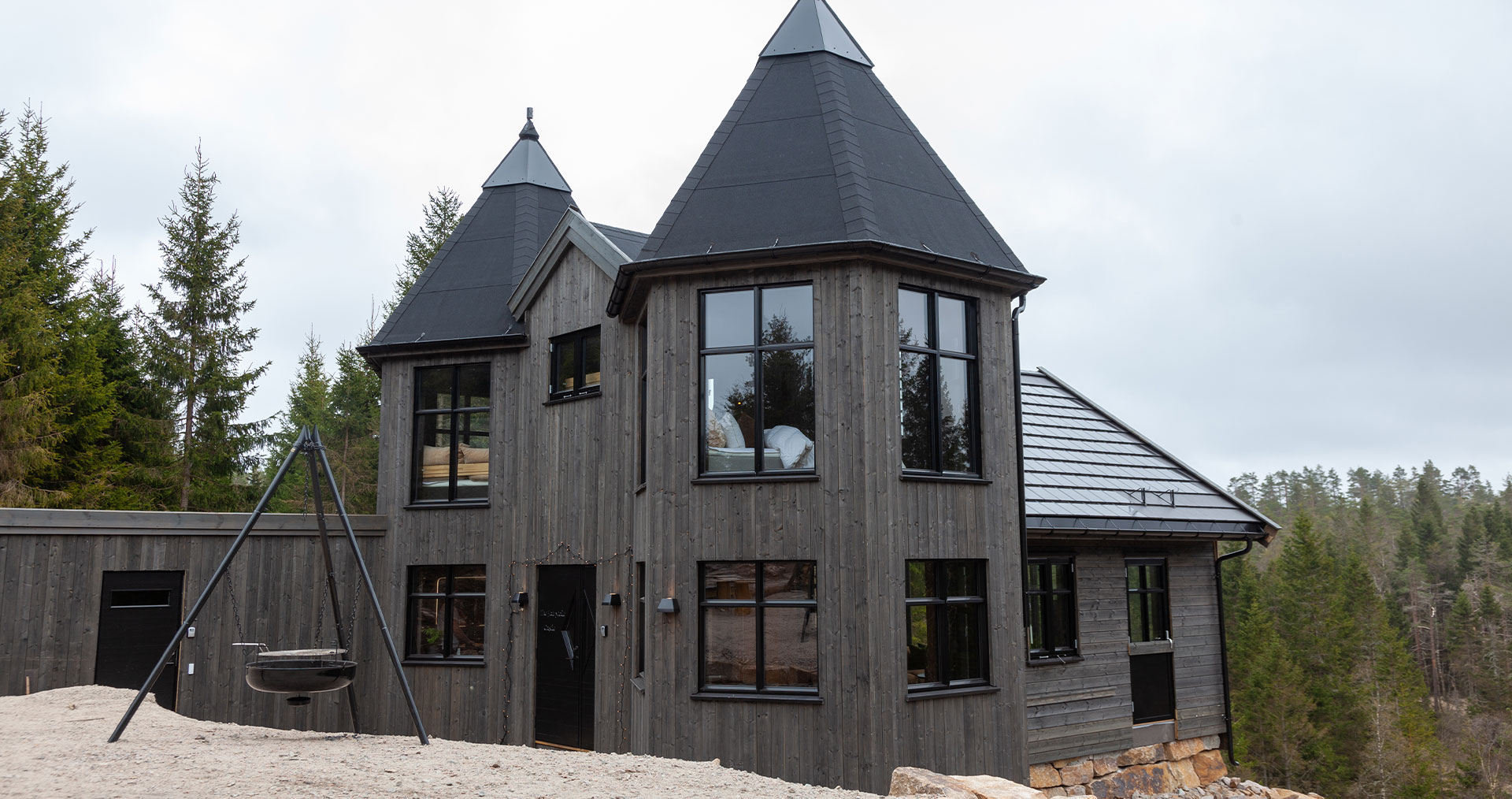 Rustic on the outside and luxurious on the inside. In Norway, you can rent a fairytale castle made of wood as a holiday home – and try out a shower toilet from Geberit while you're there.
Fairytale Castle, Lyngdal (NO)
Building owner: Knut Eivind Birkeland
Architect: Knut Eivind Birkeland
Completion: 2022
Geberit know-how:
AquaClean Mera shower toilet
CleanLine shower channel
myDay washbasin, bathroom furniture and mirror
Knut Eivind Birkeland likes thinking outside the norms. He builds holiday homes in Norway that are out of the ordinary. For example, a tree house or a swimming tent. His latest design is a forest cabin, close to the Norwegian town of Lyngdal, that he has styled on the lines of a fairytale castle.
This holiday home with nine rooms is more of a fairytale castle than a lumberjack's cabin. In this case, castle means that the interior design certainly satisfies high demands and is also built on experimental lines.
Geberit makes dreams come true
"I'm a dreamer," says Knut Eivind Birkeland. "Even though the cabin is in the middle of a wood, I tried to opt for exclusivity and top quality." Geberit solutions helped him in his plan. The bathroom is equipped with an AquaClean Mera shower toilet, a CleanLine shower channel and a myDay washbasin from Geberit.
Katharina Sølvberg, Head of Marketing at the Geberit sales company in Norway, is very enthusiastic about the project: "It is so pleasing to see how our bathroom solutions have complemented this creative project in a picturesque environment."
A playful side
For owner Birkeland, there is a playful side to the cabin being equipped with a shower toilet. He is convinced that there are prejudices about toilets with a shower function. "But they soon disappear when the people try it out for themselves." And that means that the cabin is not just a fairytale castle, but also a shower toilet test centre.