Clean water for Badipati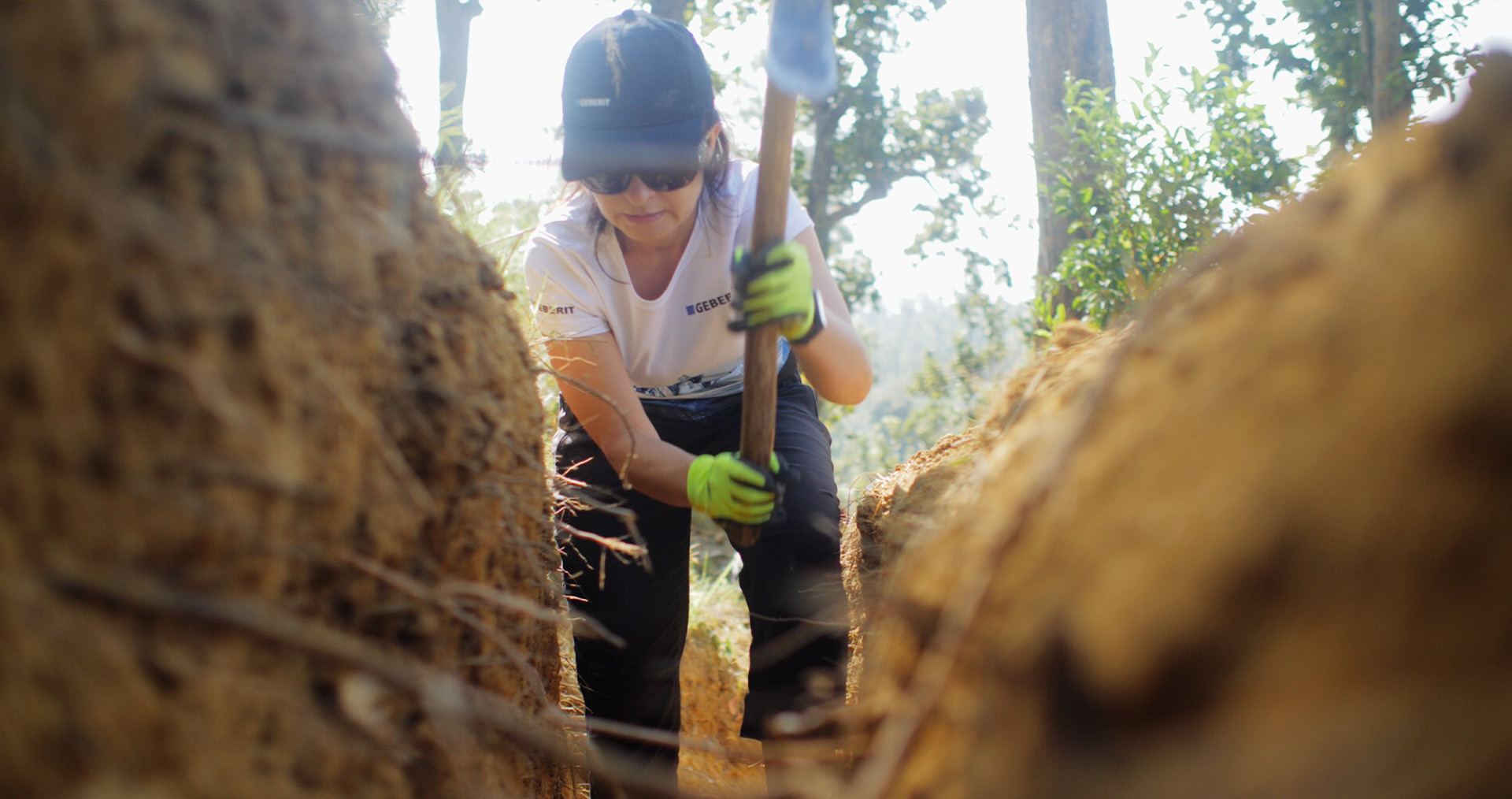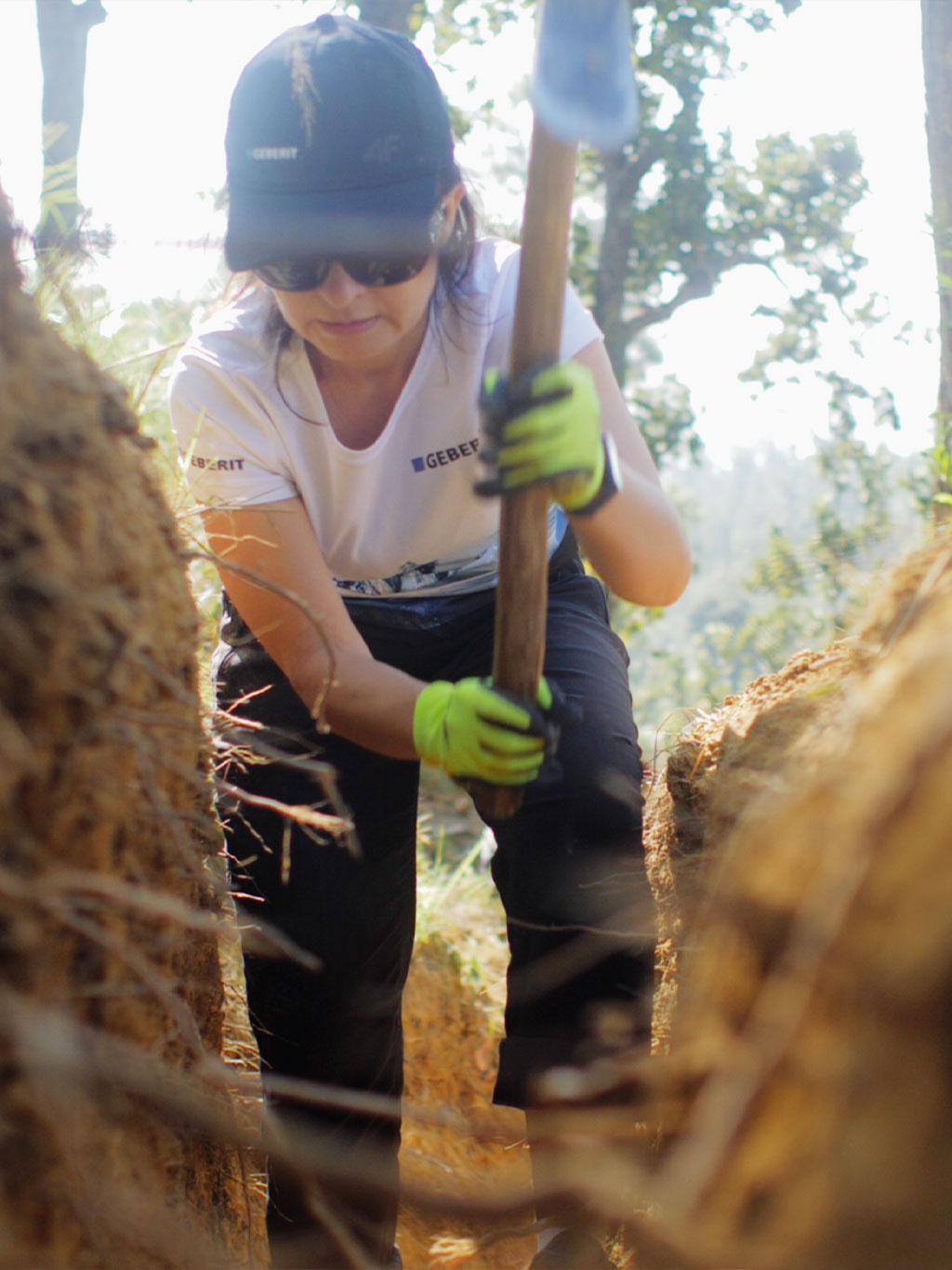 Hard work awaited the 14 Polish employees from Geberit who volunteered to travel to Nepal. Over a two-week period, they excavated channels and laid water supply lines in the village of Badipati.
No showers and rudimentary latrines instead of toilets are just two of the problems that the inhabitants of the Nepalese village of Badipati are confronted with every day. As is the case with thousands of people living in western Nepal, one of the biggest issues is a shortage of the most precious resource – namely clean drinking water. 70 to 80 per cent of the water draw-off points give water that is not suitable for drinking.
Proud to be able to help
These conditions did not deter the 14 volunteers from the Geberit plants in Poland. Quite the opposite, in fact. With the assistance of experts from the Swiss development organisation Helvetas, the Polish staff helped bring clean water to Badipati. They excavated channels, laid pipes, secured wells and connected water tanks here.
We are proud to play our part in improving the living conditions of the people in Badipati.
"We are proud to play our part in improving the living conditions of the people in Badipati," comments Agnieszka Sasiadek from Poland, who is responsible for coordinating the project. "Currently, the villagers have to walk several kilometres to obtain clean water for their everyday needs."
A Geberit tradition
For several years, Geberit has been supporting projects where employees go on volunteering assignments. The employees sacrifice part of their holiday allowance and also contribute to the travel costs.
In 2022, the volunteering project was carried out as part of a larger project by Helvetas. The goal is to safeguard the water supply for around 100,000 people – including 21,000 children and 105 schools – and improve the sanitary conditions in the region.