Stylish bathroom design across 6 sqm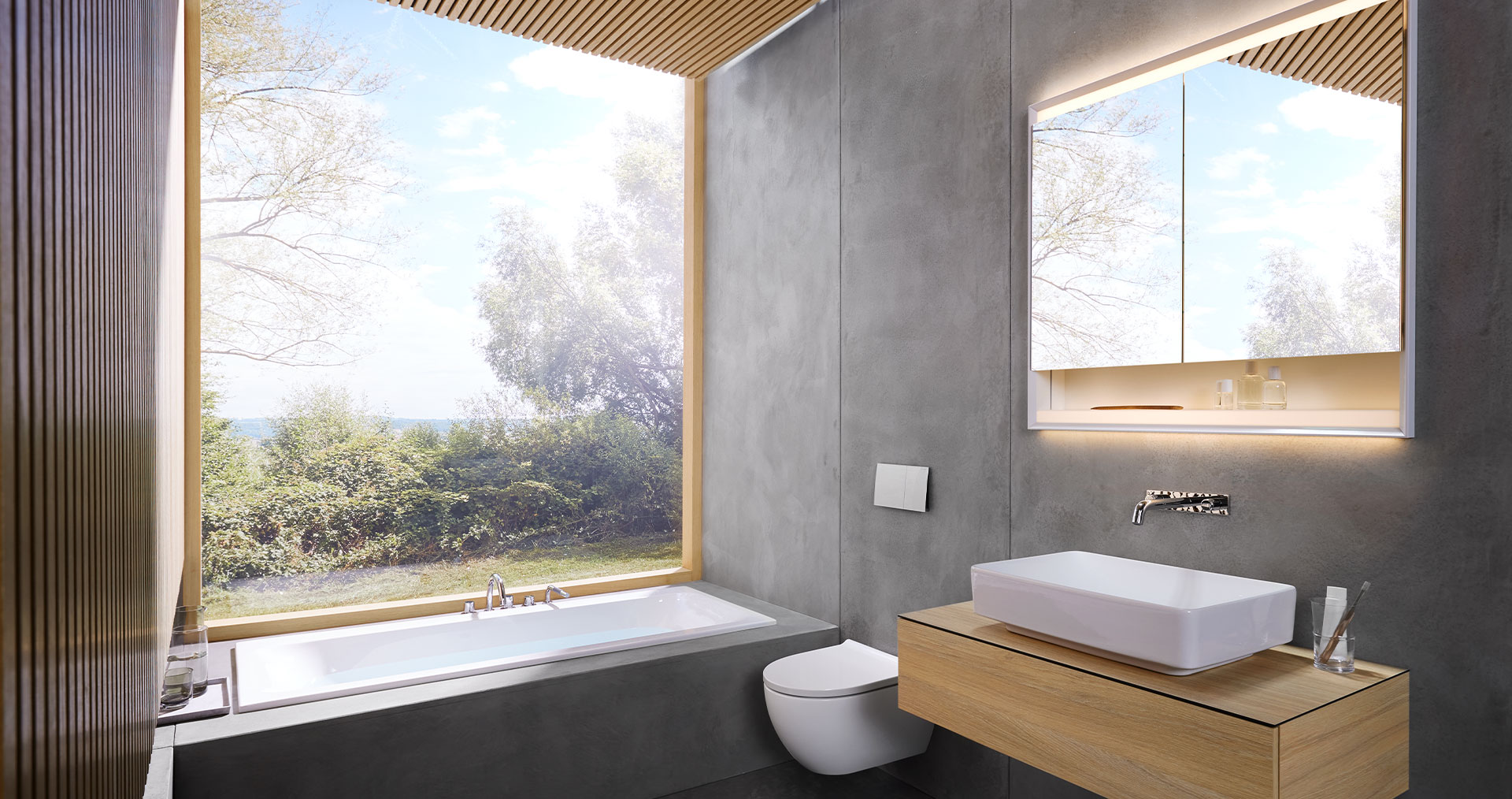 Geberit launches the 6x6 competition to find the best design for a bathroom measuring 6 sqm. Designers from six European countries are invited to submit their projects for closer inspection.
Geberit invited architects and designers from six countries (CH, DE, FR, CZ, UK, DK) to design bathrooms measuring 6 sqm and fit them out with Geberit products. The best six designs were then presented to a wide audience of end users in 16 European markets via social media channels. Following a vote with over 37,000 participants, the bathroom design by Bjerg Arkitektur from Denmark was chosen as the winner.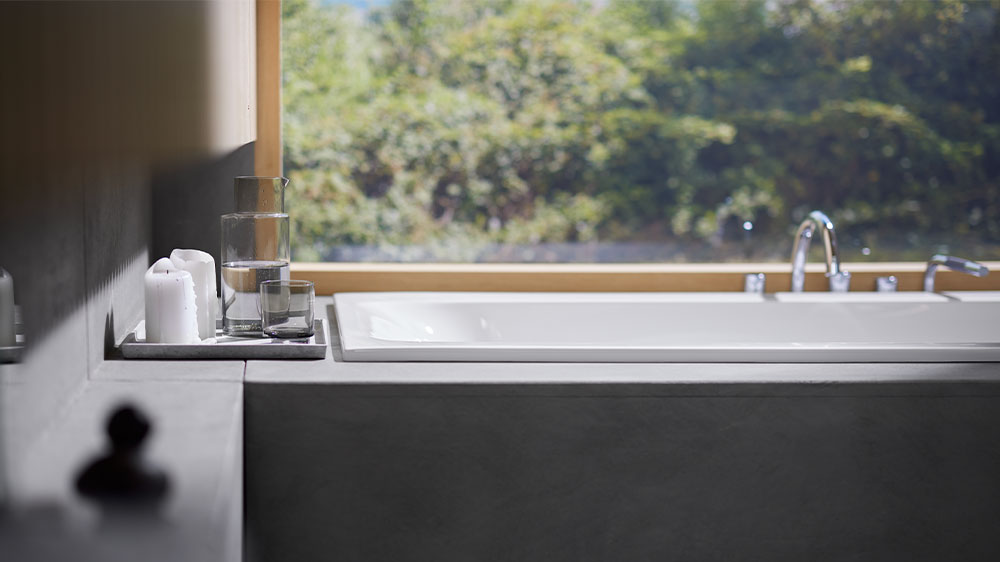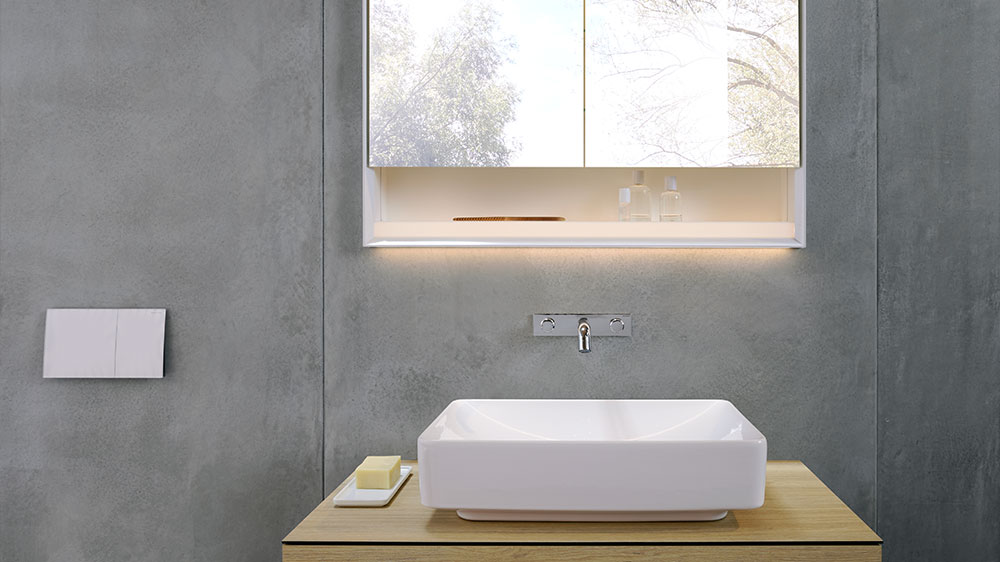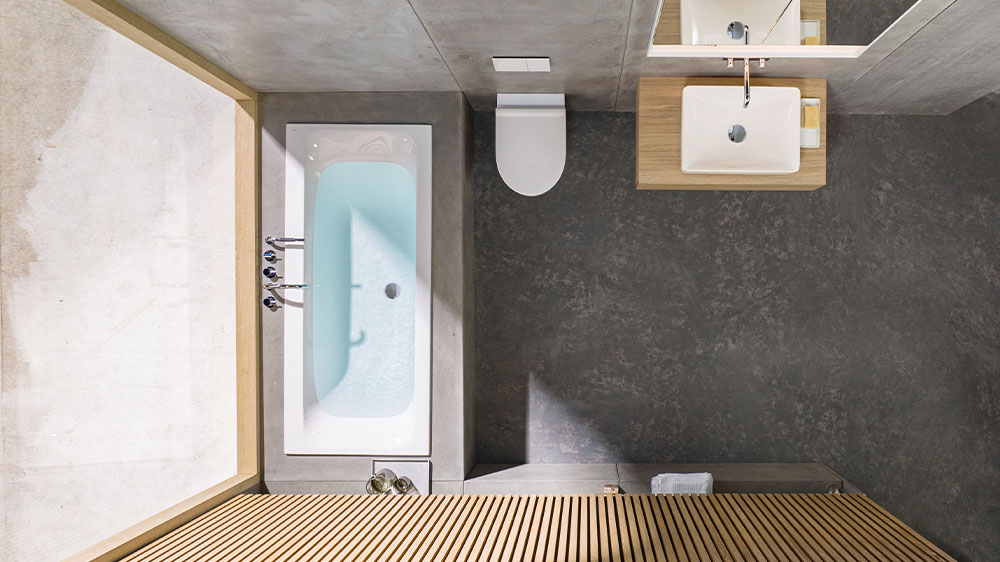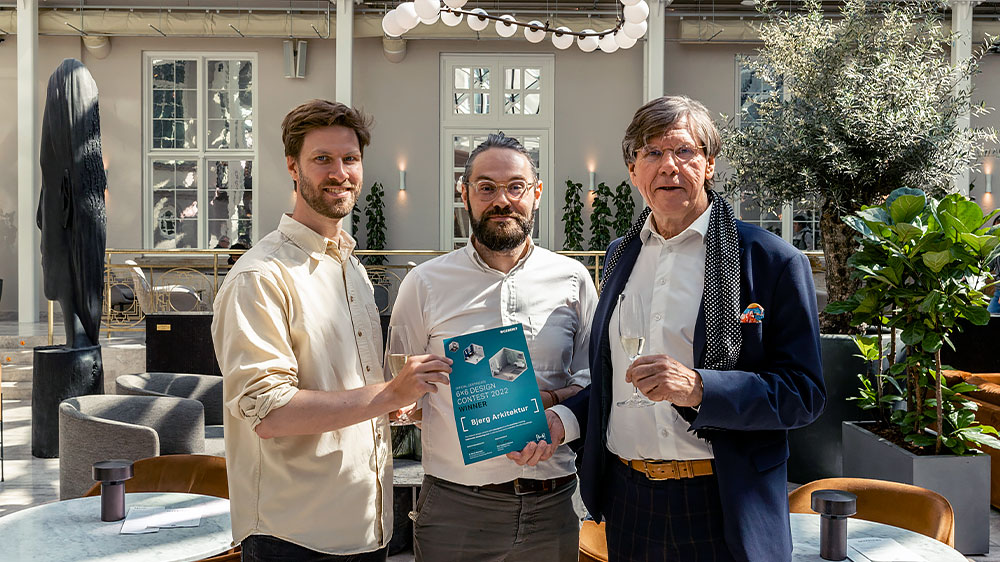 Carsten Wraae Jensen – project manager and architect at Bjerg Arkitektur – explains the thinking behind the winning design, called "Serenity".
What are the strengths of the design?
6 sqm can feel cramped. Our team focused on giving the people that use this room a sense of calm and serenity. We used wood, a material that is alive and evokes emotions. The bathroom is one of the few rooms in which we can close the door and be completely on our own. You should be able to feel comfortable in a relaxed atmosphere.
How did you achieve this?
We created a room that is both sustainable and functional. Products were installed that both look good and are also practical thanks to the integrated functions. Take the mirror cabinet with integrated light, for example, or the easy-to-clean products that look elegant thanks to their uniform surface. Our bathroom design is realistic and affordable. With wood as a natural product and the large window, "Serenity" is a bathroom that gives views of nature and invites the user to dream.
The bathroom designs from the six finalists are shown in the video.