Franzl and Bertl always find a way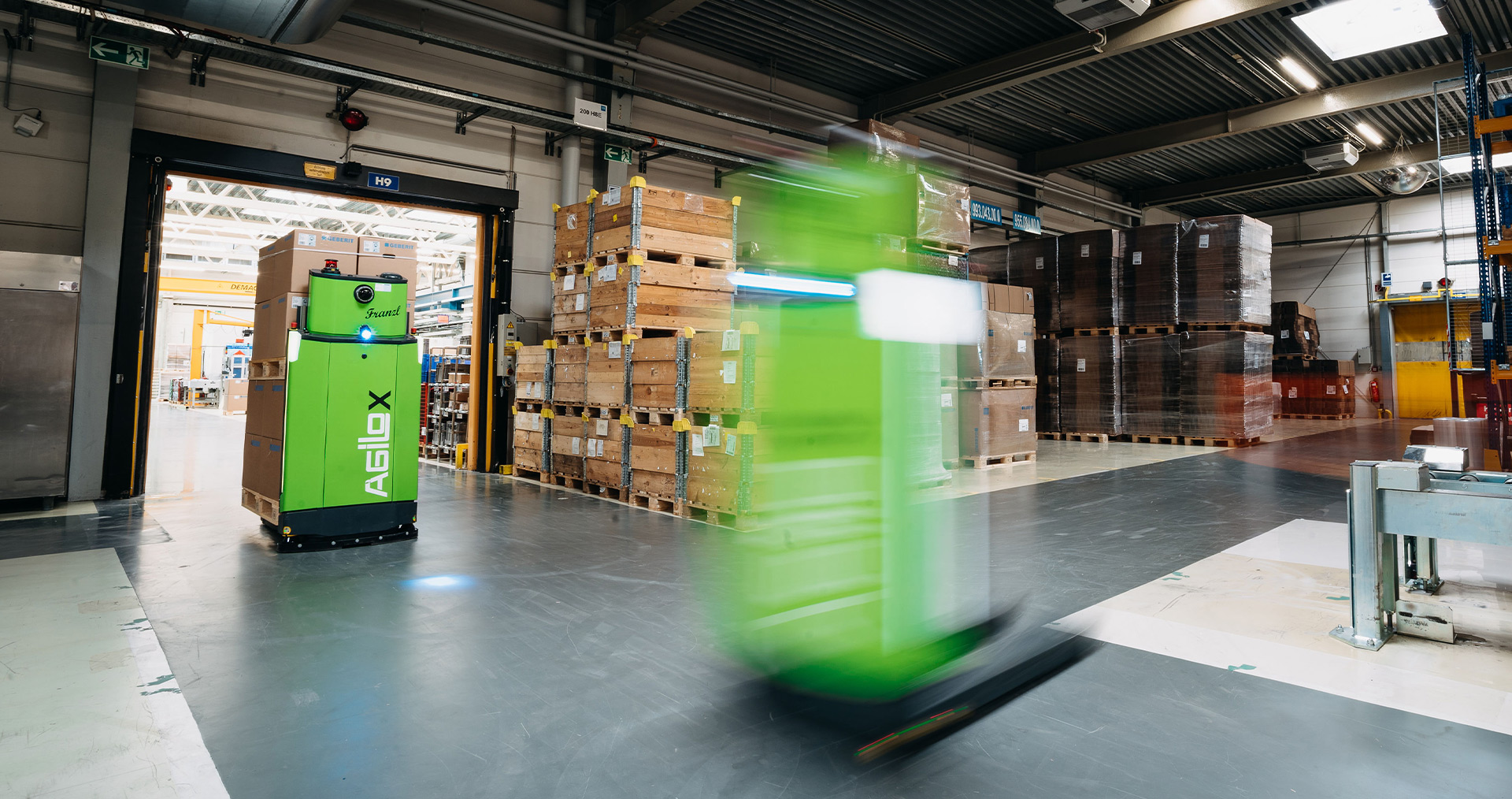 They look like two giant USB sticks and travel up and down the production halls at Geberit in Pottenbrunn (AT) without a driver. Franzl and Bertl are intelligent transport systems.
Franzl and Bertl are like best friends. If Franzl has too much to do, then Bertl rushes to help. If Bertl sees an obstacle in the way, then he warns Franzl. As you would expect of friends. Franzl and Bertl are driverless transport systems used at Geberit's plant in Pottenbrunn. Their routes can be marked out and their tasks defined with the help of a tablet. Once this is completed, only a bare minimum of human intervention is required as they transport pallets between logistics and production. This significantly eases the workload on the staff.