FlowFit on the high seas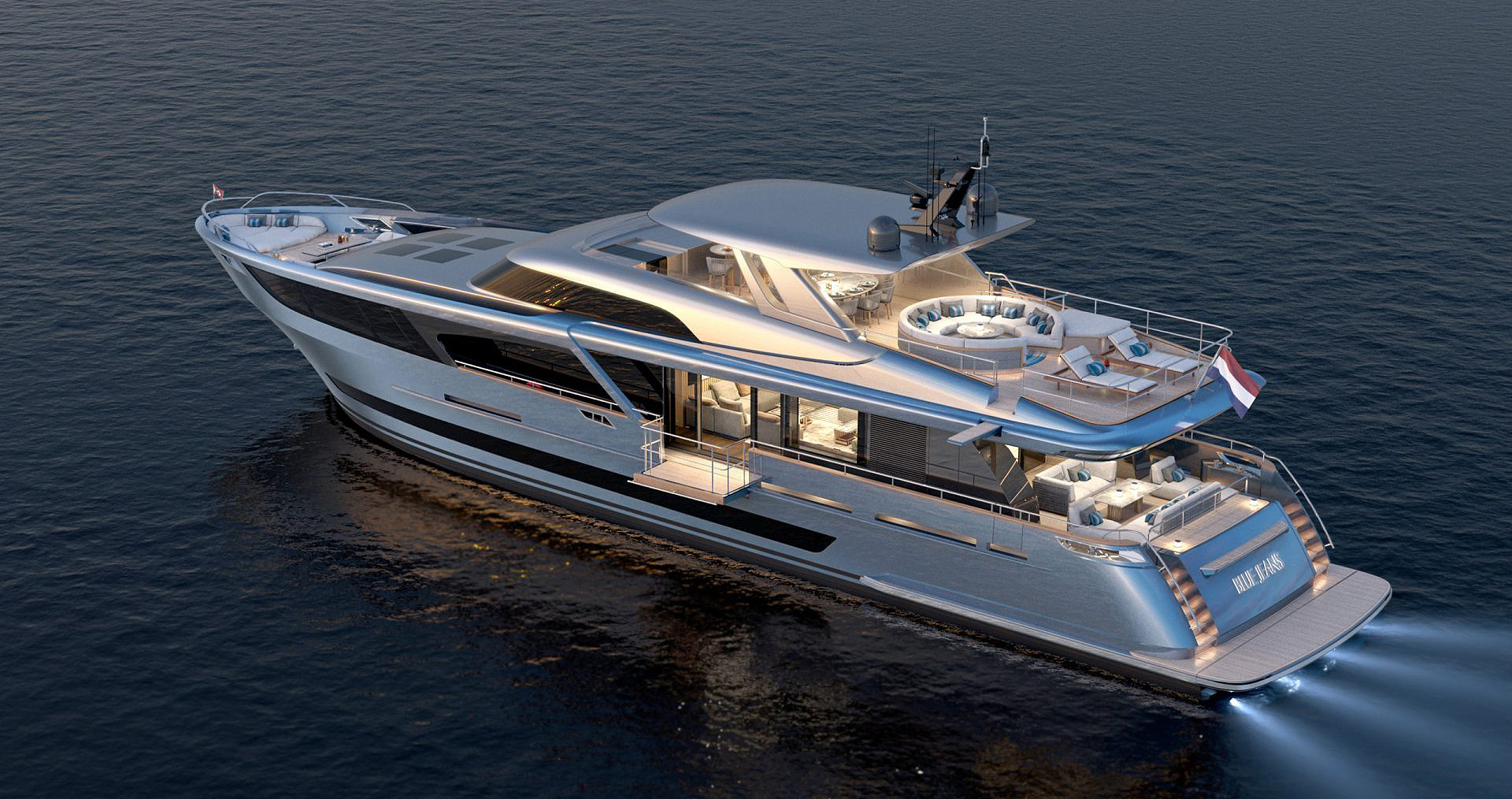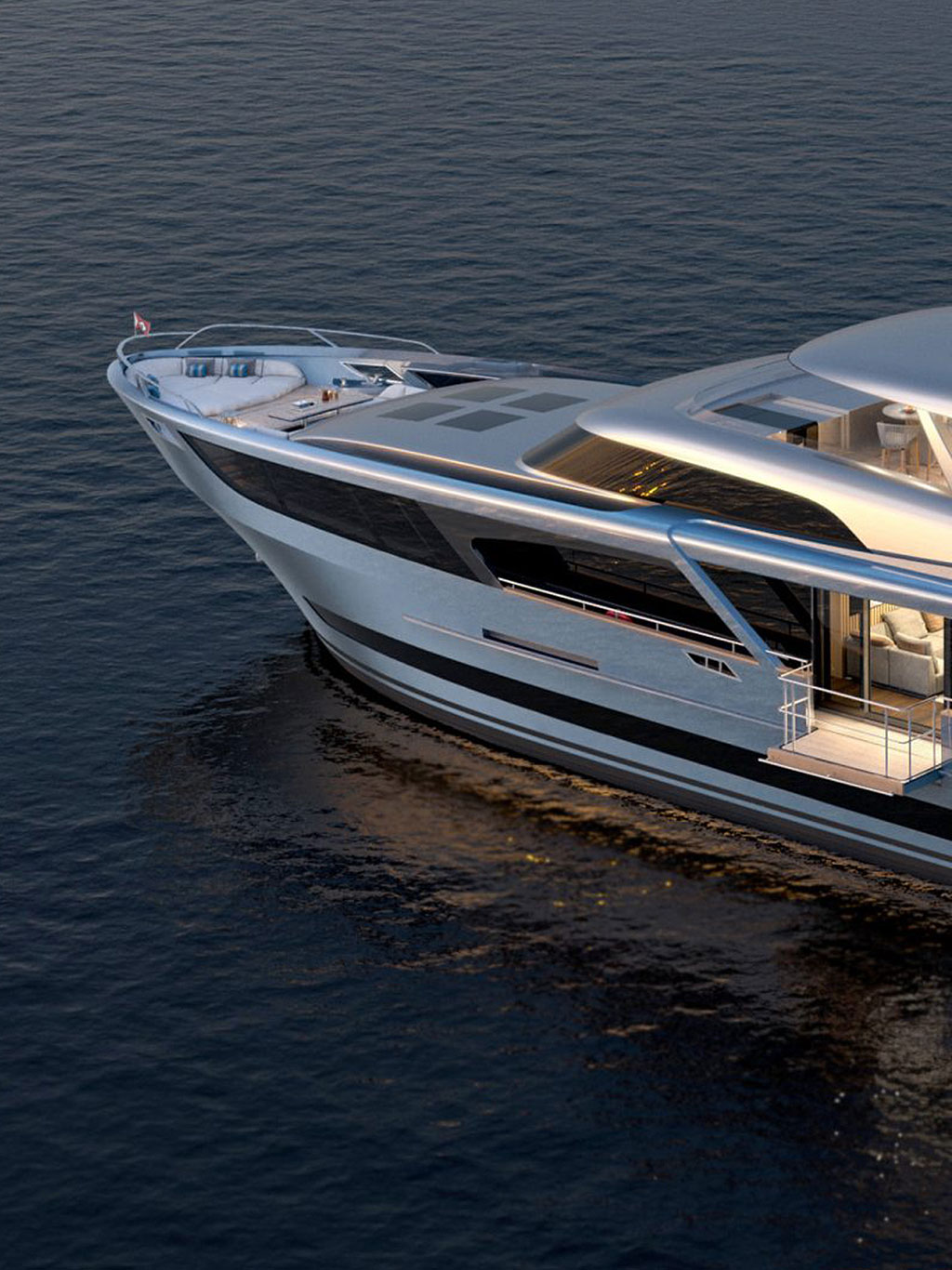 Since last summer, the luxury yacht Blue Jeans has been gliding across the high seas. Geberit is also on board here: the FlowFit supply system has been installed on a yacht for the first time.
Measuring eight cars in length, the yacht exudes luxury over three floors, with a saloon and several bedrooms, bathrooms and lounges. Blue Jeans is a real eye-catcher.
Blue Jeans, Van der Valk shipyard, Waalwijk (NL)
Owner: Anonymous
Architects: Van der Valk shipyard
Completion: 2022
Geberit know-how:
Geberit FlowFit supply system
Dutch craftsmanship
The Van der Valk shipyard in the Netherlands specialises in luxury yachts. It took two years in total to build Blue Jeans. Only the best materials are used during construction. In order to meet these quality demands, the shipyard relies on a network of selected suppliers – including Geberit.
For years, Van der Valk has used metal Mapress pipes for the fuel lines and cooling systems. The new, innovative FlowFit multilayer piping system has now been installed for the first time on Blue Jeans. Van der Valk not only decided to install FlowFit for all hot water and cold water pipes, but also in the heating, ventilation and air conditioning systems throughout the yacht.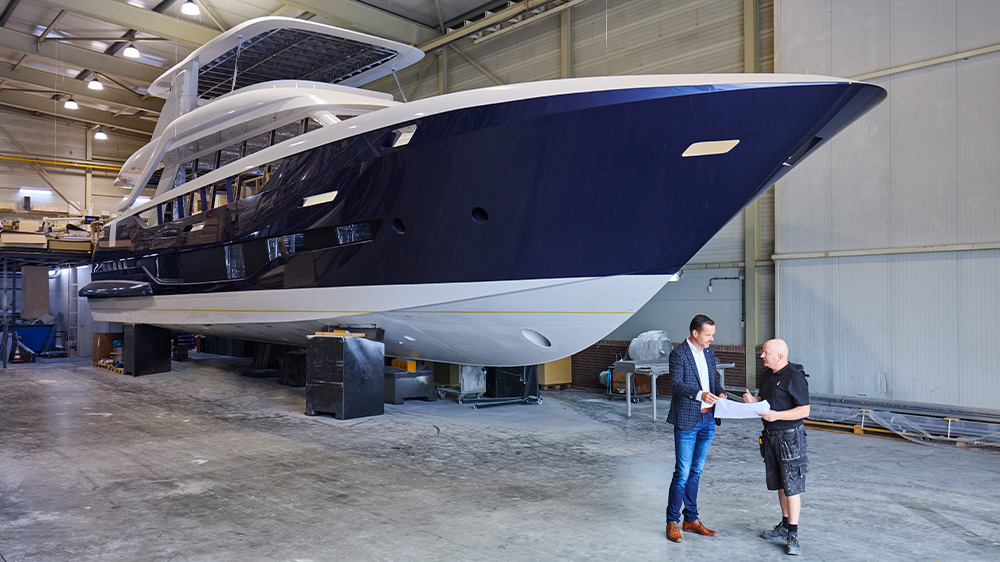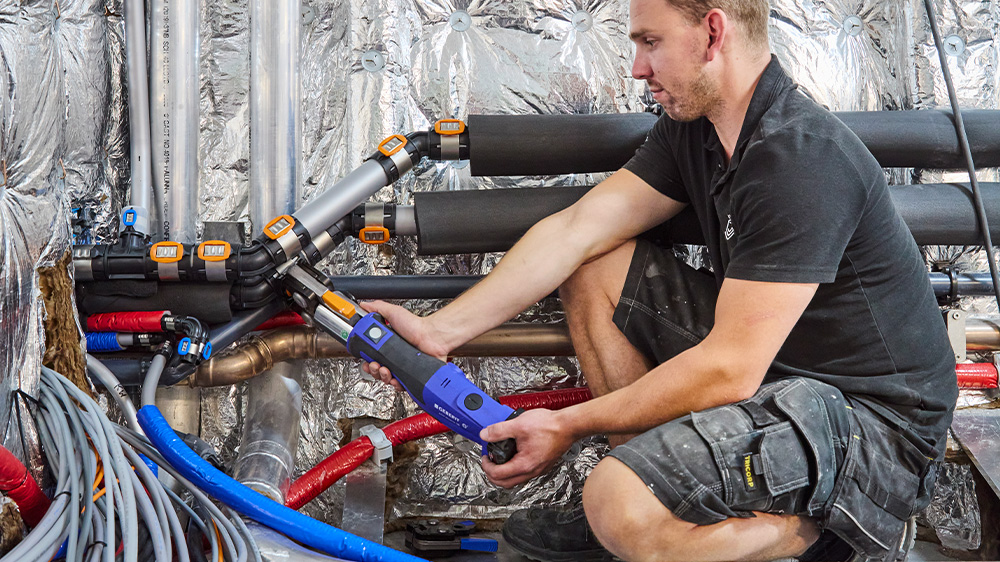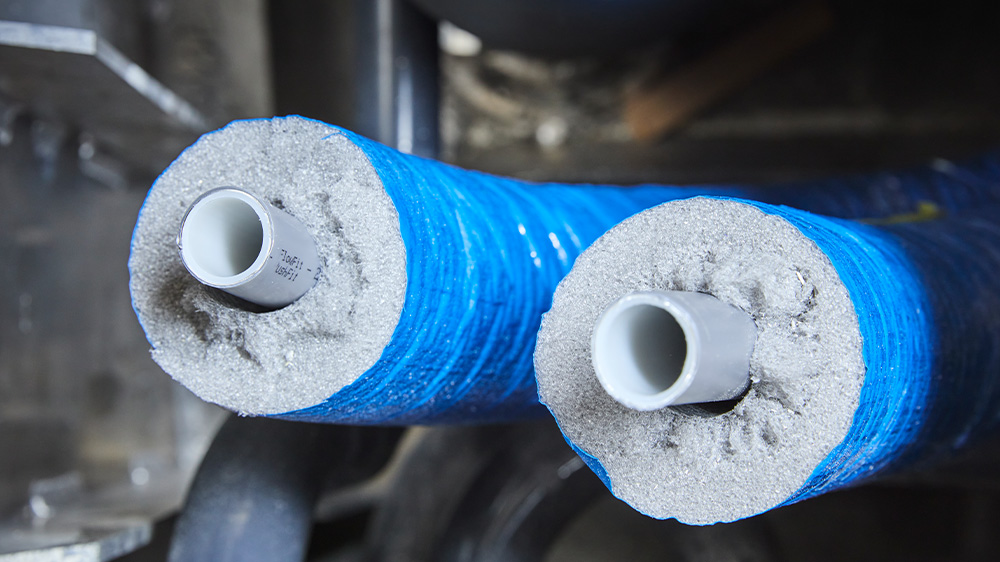 Major space and time savings
The major advantage of FlowFit is that it can be installed quickly and easily, including in cramped conditions as seen on a yacht. The plumber also doesn't have to switch between tools as often as before. "Working with FlowFit results in huge time savings," says Yoeri Bijker, Sales and Marketing Manager at Van der Valk. FlowFit has impressed the Dutch shipyard across the board. Van der Valk will be using it as the standard piping on all its yachts in the future.
FlowFit results in huge time savings.