The new flush valve type 212 will be used on all Sigma, Delta and Omega concealed cisterns. The valve is backwards-compatible.
Geberit has developed a new dual-flush unit for its most important product – the concealed cistern – that has been optimised across the board. When equipped with this unit, the concealed cisterns meet all standards in place around the world. The flush valve type 212 was thoroughly tested – both in very highly frequented public toilet facilities and also in areas with extremely hard water.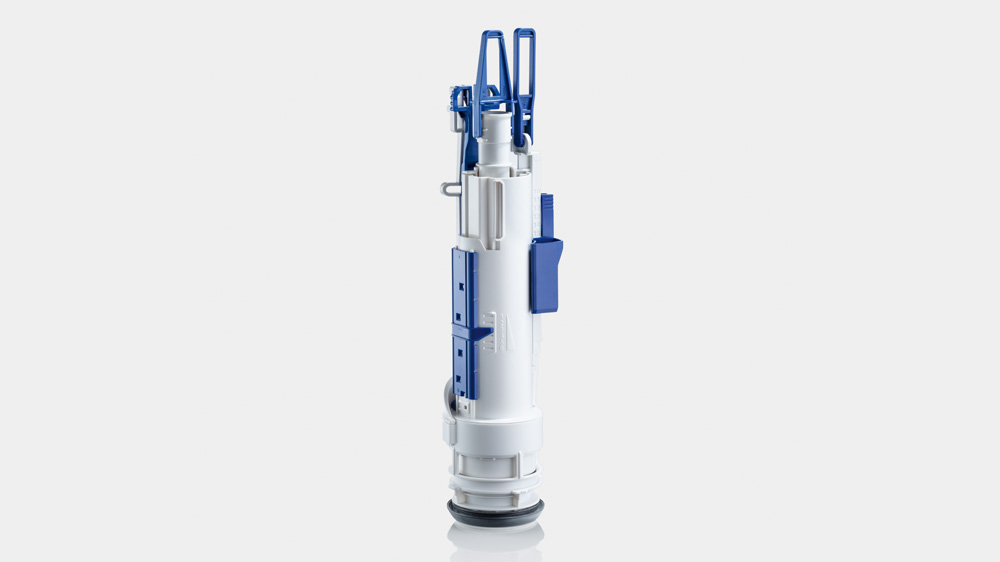 The flush valve is backwards-compatible and replaces the current flush valves seen in the Sigma, Delta and Omega cisterns. Using the new valve, the speed of the flush water can be adjusted to the WC ceramic appliance. The valve is also equipped with two sliders for setting the flush volume. It thus makes a significant contribution to the resource-saving use of drinking water, with optimal flushing out of the WC ceramic appliance achieved with only a minimal flush volume.