A building with 1001 stories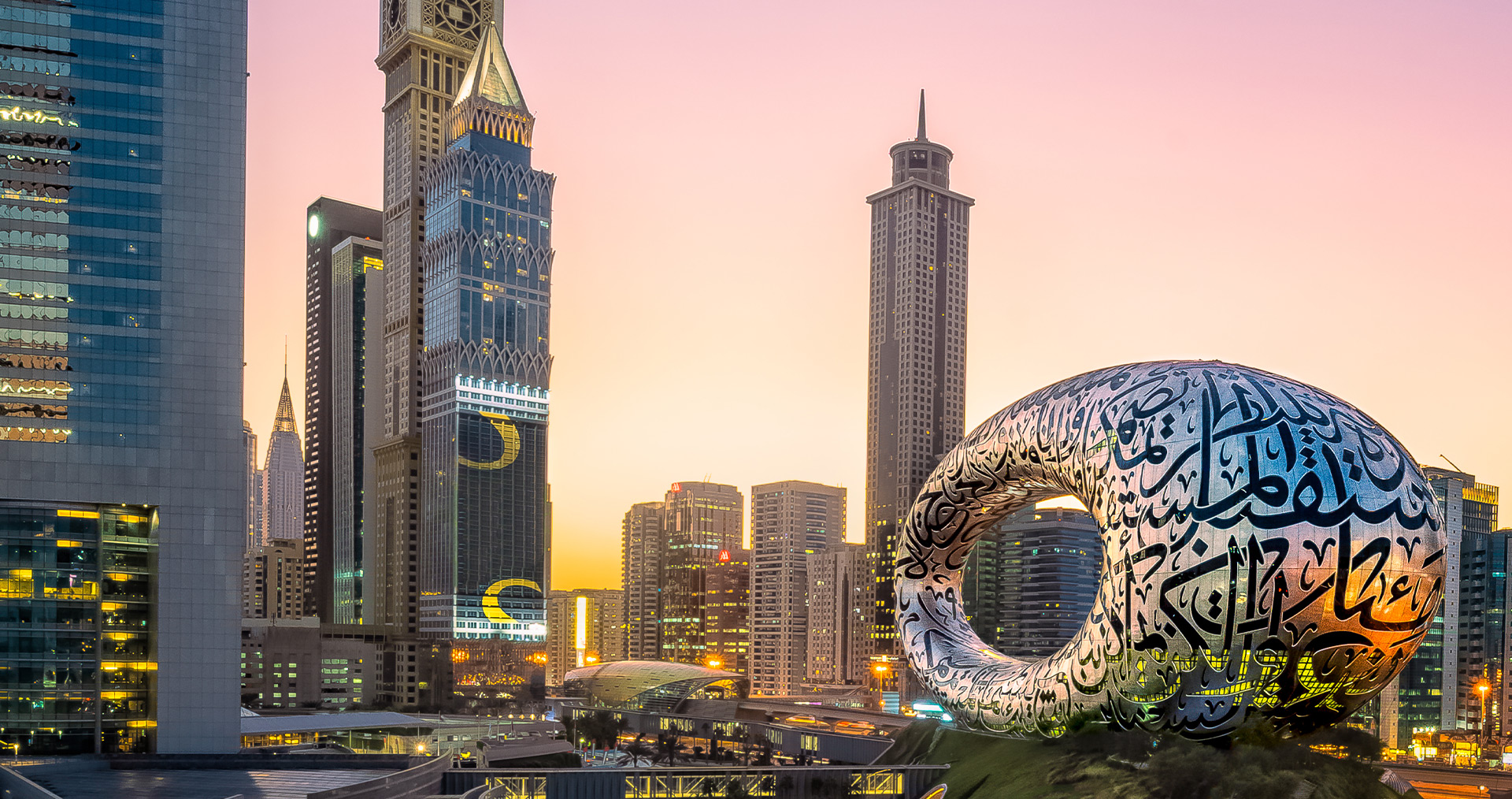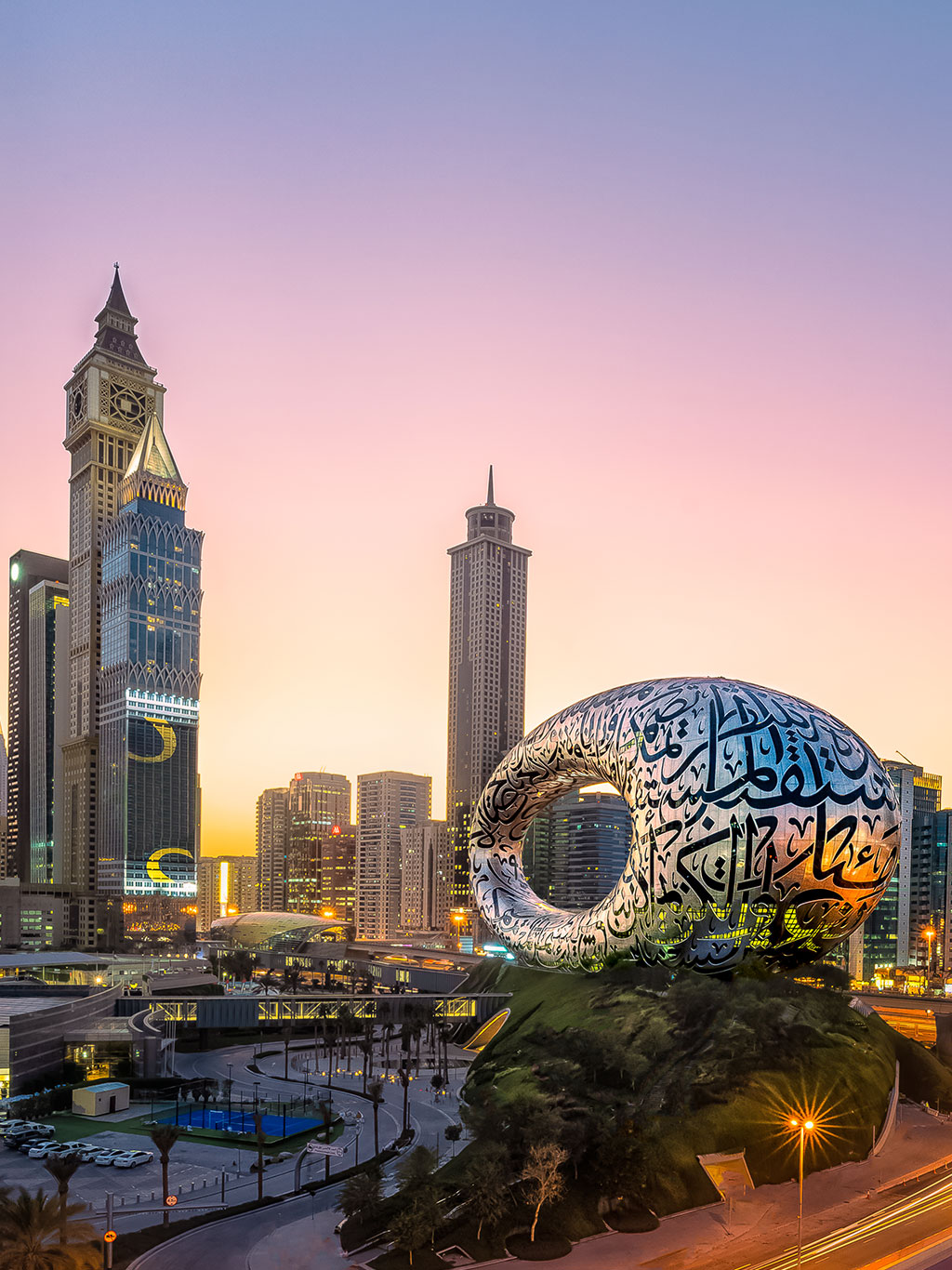 In an 80-metre-high ring made of stainless steel, the city of Dubai is taking a look into the future.
Museum of the Future, Dubai (AE)
Building owners: Meraas Holding LLC
Architects: Killa Design architects
Completion: 2022
Geberit know-how:
Duofix concealed cistern
Infrared WC flush control with dual flush
Sigma20 actuator plate
The Museum of the Future in Dubai is a real eye-catcher. Built as a thick ring, it is around 80 metres in height and comes without edges. Its goal is to illuminate various aspects of the future – and where it is headed. However, it is careful not to give a final opinion. The hole in the middle of the ring testifies to this. Its emptiness stands for the unknown that man wants to discover. It stands for the future, which will one day be the present. A future that can be seen inside the museum itself.
A tricky building project
The museum was a difficult one to build, reports Mohammed Al Samaneh, technical advisor at Geberit in Dubai. For example, he took pictures during construction – including of workers on ropes secured to the consistently round surfaces.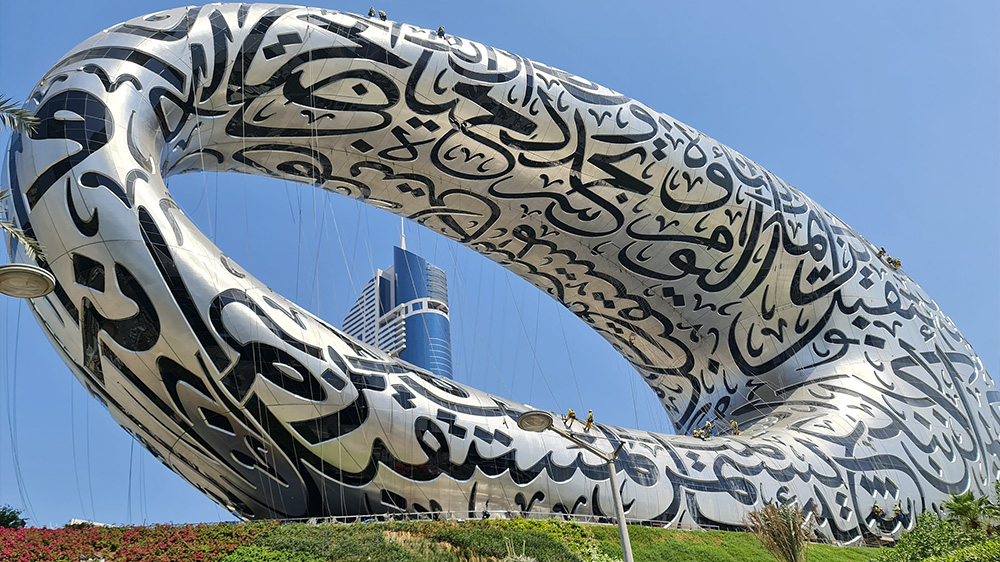 The fairytale building probably has 1,001 more stories to tell. Louise Pitt, Marketing Manager at Geberit in Dubai, gives a brief smile. "Pretty much every aspect of this building tells its own story," she explains. For example, the surface of the building is adorned by a poem by the Regent of Dubai.
A door in the glass
Mohammed Al Samaneh has another story to tell – about the toilets in the museum. Concealed cisterns from Geberit are installed there in addition to infrared controls, and all behind glass walls. "This brought two challenges. On one hand, we had to handle the glass carefully," says the technical advisor. On the other hand, access to the cisterns was difficult because of the slim infrared sensors. The problem was solved by adding doors in the glass walls.