A film of earth and fire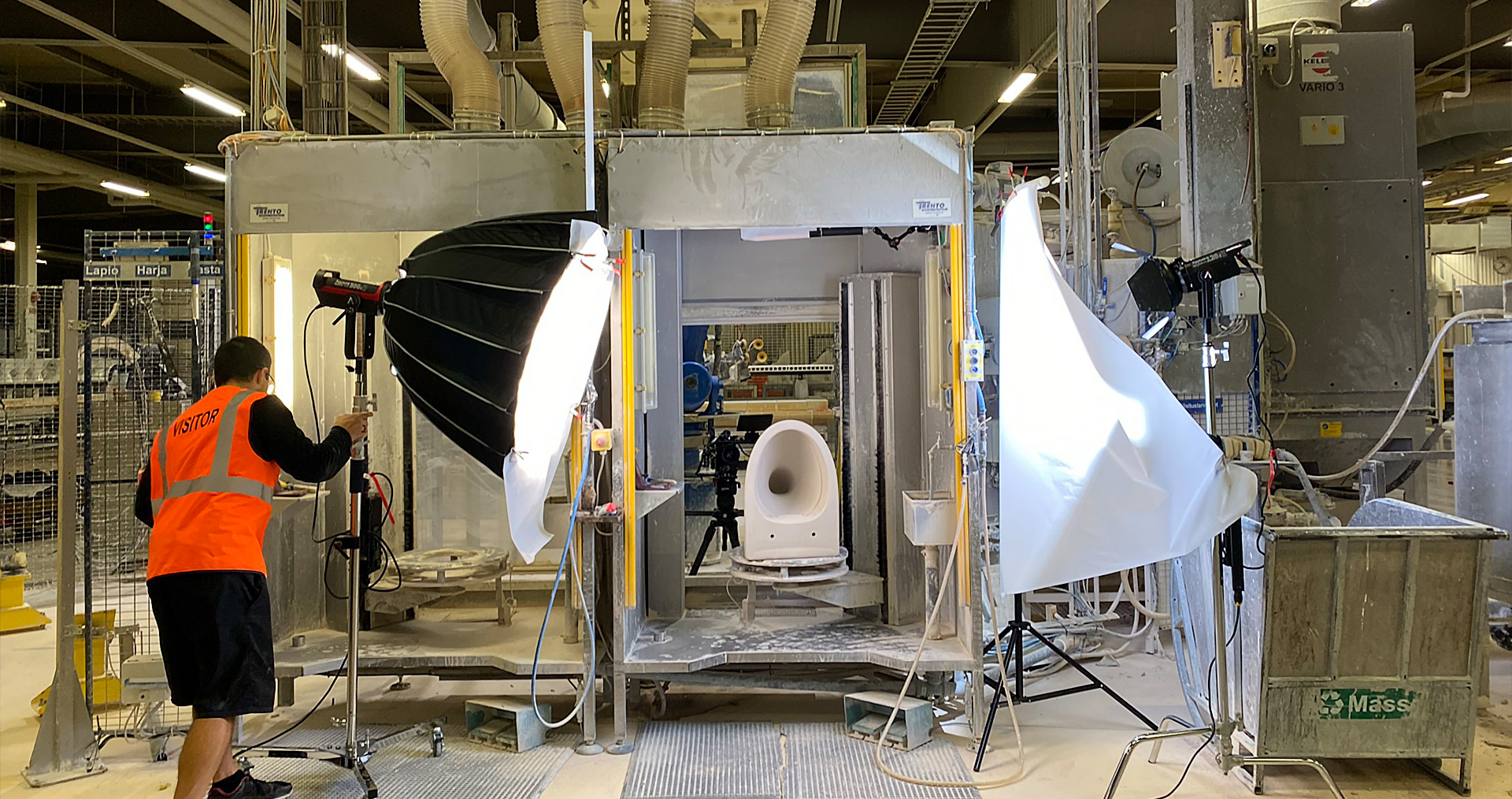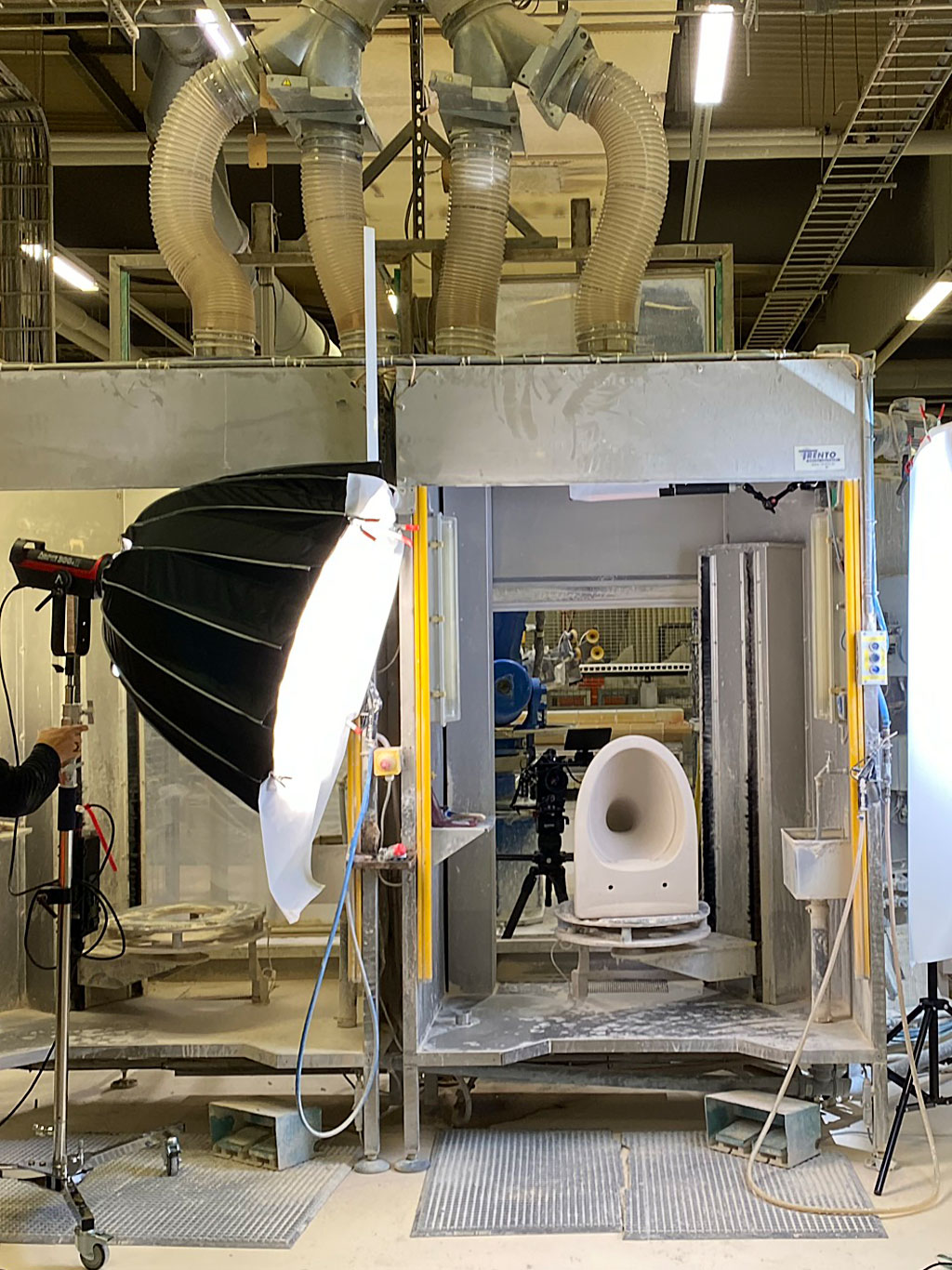 For thousands of years, humans have harnessed the force of the four classical elements – earth, water, air and fire – to make sanitary ceramic. This has developed from archaic beginnings some 30,000 years ago to the optimised state-of-the-art process we see today. This is demonstrated perfectly by the Geberit ceramics film.
The film is simply entitled "Ceramics". However, the Geberit film about ceramic production packs as much as possible into its 90-second running time, perfectly demonstrating Geberit's expertise in ceramic production using some impressive imagery.
A look behind the scenes
A two-strong film production team travelled from Zurich to Finland in October 2021. The lion's share of the recordings were shot at the ceramics plant in Ekenäs. The entire production process is presented, from delivery of the raw materials and firing of the ceramic appliances all the way through to final quality control. There is a high degree of automation at the production plant. The filmmakers had to move carefully between the many robots and driverless vehicles with their camera and microphone.
The four elements
The film follows the story of the four classical elements: earth, water, air and fire all play a key role in ceramic production. The film shows how Geberit has evolved as a company since the acquisition of Sanitec in 2015 – from a company specialising solely in sanitary technology to a manufacturer of bathroom products in front of and behind the wall.